Campus & Community
Dean, Faculty and Student Representatives Named to Board of Trustees
Chancellor Kent Syverud has named a new dean representative to the Board of Trustees, and the University Senate Academic Affairs Committee, in consultation with the provost and the chairperson of the University Senate Agenda Committee, has selected a new faculty representative to the Board. Each will serve a two-year term.
School of Education Dean Joanna Masingila has been named dean representative to the Board, and Professor Duncan Brown has been named faculty representative to the Board.
Dean Joanna Masingila, Dean Representative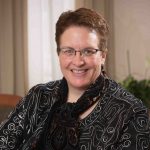 Masingila was named dean of the School of Education in March 2015. She is a professor of mathematics and mathematics education, and is a dual faculty member in the School of Education (Department of Teaching and Leadership) and the College of Arts and Sciences (Department of Mathematics). In 2003, she was named a Laura J. and L. Douglas Meredith Professor for Teaching Excellence. She has been at Syracuse University since finishing a Ph.D. in mathematics education at Indiana University-Bloomington in 1992. Prior to her doctoral work, she taught secondary mathematics for six years.
Her research interests include teacher development, teacher educator development, mathematical knowledge for teaching teachers, and students' out-of-school mathematics practice. She is or has been a principal investigator or co-principal investigator on $5.9 million in grants, including six from the National Science Foundation and two from the U.S. Agency for International Development. Masingila has published widely in journals and books, and has developed a number of multimedia case studies examining issues in teaching practice. In 1998, she was a Fulbright Scholar to Kenyatta University in Nairobi, Kenya, and also spent fall 2011 on research leave there.
Masingila is active in policy and advocacy work for teacher and leader education. She is currently the president of the New York Association of Colleges for Teacher Education (NYACTE) and represents NYACTE on the Teacher Education Advisory Group, which meets monthly with New York State Commissioner of Education and President of the University of the State of New York MaryEllen Elia.
Duncan Brown, Faculty Representative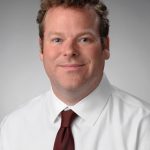 A world-renowned expert in gravitational-wave astronomy and astrophysics, Brown has been a faculty member at Syracuse University since 2007. The inaugural Charles Brightman Professor of Physics in the College of Arts and Sciences, Brown played a leading role in the Laser Interferometer Gravitational-Wave Observatory's (LIGO) historic detections of gravitational waves. He is an authority on finding gravitational waves with LIGO and then extracting the physics from these observations. With his LIGO collaborators, he shared the 2016 Breakthrough Prize in Fundamental Physics and the Gruber Cosmology prize for the discovery of gravitational waves. Brown and Professor Stefan Ballmer are partnering with colleagues at California State University, Fullerton, to foster diversity in gravitational-wave astronomy. Their project, underwritten by a $937,000 grant from the National Science Foundation (NSF), helps underrepresented students succeed in Syracuse's Ph.D. program in physics.
A fellow of the American Physical Society and a Kavli Foundation Frontiers Fellow, Brown has received a Cottrell Scholar Award from the Research Corporation for Science Advancement, a CAREER Award from NSF and a Meredith Professor Teaching Recognition Award from Syracuse. He is the author of more than 140 peer-reviewed journal publications, and his research activities have brought more than $8 million of external funding to the University. Brown earned a Ph.D. at the University of Wisconsin-Milwaukee. He joined Syracuse after working as a postdoctoral research associate in Kip Thorne's group at Caltech.
Three student representatives to the Board have also been named. The undergraduate representatives were elected by the Student Association, and the graduate student representative is the incoming Graduate Student Organization (GSO) president. They are undergraduates James Franco '18 and Chizobam Nwagwu '19 and Ph.D. student Jack Wilson.
James Franco, Undergraduate Student Representative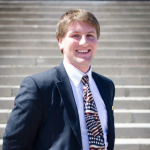 Franco is a rising senior studying political science and history in the College of Arts and Sciences and the Maxwell School. Franco, who is from New Hartford, New York, was elected president of the Student Association (SA) for the 2017-18 academic year. Within SA, Franco has also been an assembly member, parliamentarian, DPS Advisory Board member, Finance Board member and chair of academic affairs. In addition, Franco is a member of Syracuse University Ambulance, the vice president of finance for Delta Upsilon Fraternity and a new orientation leader for the 2017-18 year. Franco hopes to attend law school and become a federal prosecutor.
Chizobam Nwagwu, Undergraduate Student Representative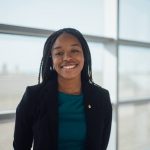 Nwagwu is currently a junior majoring in policy studies with a topical specialization in health, education and human services, and neuroscience in the College of Arts and Sciences and the Maxwell School. Since her sophomore year, Chizobam has worked as an undergraduate research assistant in the lab of Professor Paul Gold and Associate Professor Donna Korol, allowing her to gain hands-on experience in the neuroscience field. Last summer, she was a summer scholar for the Louis Stokes Alliance for Minority Participation program. She is an active member of Alpha Kappa Psi, a professional business fraternity, where she served as the executive vice president in spring 2017. She has also served as a resident advisor and is an alumna of the WellsLink Leadership Program.
Jack Wilson, Graduate Student Representative
Wilson is a Ph.D. candidate in the Cognition, Brain, and Behavior Program of the Department of Psychology in the College of Arts and Sciences and plans to graduate with a concentration in neuroscience. Wilson works in Associate Professor Amy Criss' Memory Modeling Lab, studying where and how errors occur when trying to recall past events. Before coming to Syracuse, Wilson earned a B.S. in psychology and a B.S. in biology at the College of Charleston. Wilson serves as a senator in the Graduate Student Organization on the Employment Issues Committee and will be president of the GSO in the 2017-18 academic year.