Campus & Community
Women of the University Community Honoring Student Scholarship Recipients at Spring Brunch
Now celebrating its 90th year, the Women of the University Community organization is hosting its Annual Spring Scholarship Brunch on Saturday, April 29, from 11 a.m. to 1 p.m. in the Comstock Room of the Sheraton Syracuse University Hotel & Conference Center.
The event is open to the public. R.S.V.P. deadline is Friday, April 21. Cost is $25. Free parking is available in the Sheraton garage (parking stub must be brought to the brunch for validation).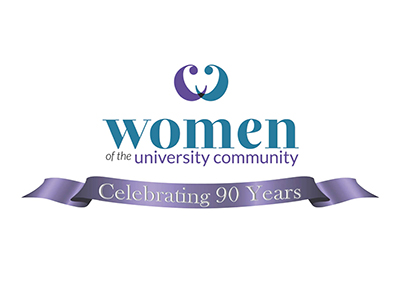 The event will celebrate the six young women who have won scholarships supported by Women of the University Community. These include the Mildred Eggers Scholarship (University College), the Ruth Tolley Scholarship (Falk College) and the Beverly Whaley Scholarship (SUNY-ESF).
Attendees are asked to bring a donation for the Hendricks Chapel Food Pantry. Items needed include cans of vegetables/fruit/beans; canned tuna; peanut butter and jam/jelly; rice and pasta; pasta sauces; condiments; cereal/outmeal; coffee, tea, hot chocolate; personal hygiene items such as toothpaste, soap and shampoo.
The Women of the University Community annual business meeting and election of officers will be held immediately following the brunch.
To register for the brunch, print and complete this form and send it along with payment (check payable to Women of the University Community) to Cynthia Roach, Graduate Programs, Financial Services, 200 Bowne Hall, Syracuse University, Syracuse, NY 13244.
For more information on the brunch, contact Barb Williams at 315.469.6553 or barbrocks2@aol.com.
Women of the University Community welcomes new members. For more information about the organization and a membership application form, visit wuc.syr.edu.