Business & Economy
WISE Symposium to Inspire and Empower Women Entrepreneurs and Business Leaders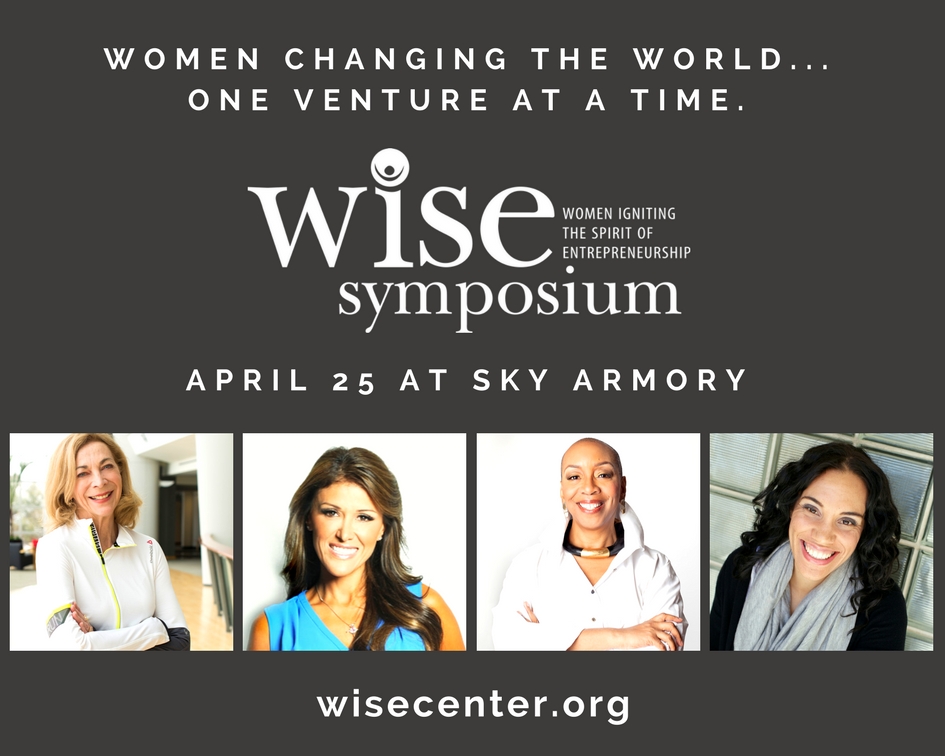 Women Igniting the Spirit of Entrepreneurship (WISE) is bringing powerhouse guest speakers to the 15th annual WISE Symposium on Tuesday, April 25, to inspire an anticipated audience of hundreds at SKY Armory in Syracuse. The event runs from 8 a.m. to 6 p.m. and features a full day of speakers and opportunities for networking. Women business leaders share insights, lessons and best practices that empower others to follow in their footsteps, or carve a path of their own. The WISE Symposium is a collaboration of the Whitman School, The Events Company and SKY Armory.
The WISE Symposium benefits the WISE Women's Business Center (WBC), which offers mentoring and consulting services to women entrepreneurs, as well as networking opportunities. The economic impact of women entrepreneurs continues to rise each year; in 2015-16, the WISE WBC counseled 128 local clients (with a combined gross revenue of more than $136 million) and trained 1,001 women entrepreneurs.
"Through both education at Syracuse University, my first real job and running endlessly on the snowy Syracuse roads, I received great inspiration and the courage to break barriers both in business and in sports," says keynote speaker Kathrine Switzer, '68, G'72. "I look forward to telling much of that story to other women at the WISE Symposium and encouraging and empowering others in their own entrepreneurship."
The WISE Symposium has created a more intimate setting than previous years (attendance will be limited to 350 people) for learning and conversing with other entrepreneurs. The conference will offer breakout sessions and general sessions so attendees can select topics of interest. The theme of the event is "Igniting Spirit and Intention."
Symposium sessions:
Keynote presentation by Syracuse alumna Kathrine Switzer: "Breaking Barriers: Yours, Theirs, Ours"
"Dream, Believe, Pursue: Real life stories of local women entrepreneurs who turned their dream into million-dollar companies"
"Breaking Out of Your Comfort Zone"
"Playing All Out From Within"
"Bigger Game Leadership"
"WISE Latina Workshop"
Among the featured speakers:
For a full list of speakers, click here.
Throughout the day, an interactive Business Expo will be open; companies will showcase their products and services. The winners of the Ann Michel Distinguished Entrepreneur of the Year and WISE Faces of Success (presented by Y94) will be honored at a brief ceremony during the event.
For tickets, click here. Discounted pricing is available for students.
The WISE Symposium is organized in conjunction with the WISE Women's Business Center and was launched by the Falcone Center for Entrepreneurship, located in the Whitman School, which has provided critical event support since the symposium's inception in 2003. WISE fosters the pursuit of entrepreneurial opportunities of women from all walks of life and sponsors events to promote entrepreneurial thinking among women in the Central New York region.
For more information, contact Lindsay Wickham, Falcone Center events and communications manager, at 315.443.3550 or lwickham@syr.edu.