Arts & Culture
Share Your Artwork and Creative Skills During Upcoming On My Own Time Exhibition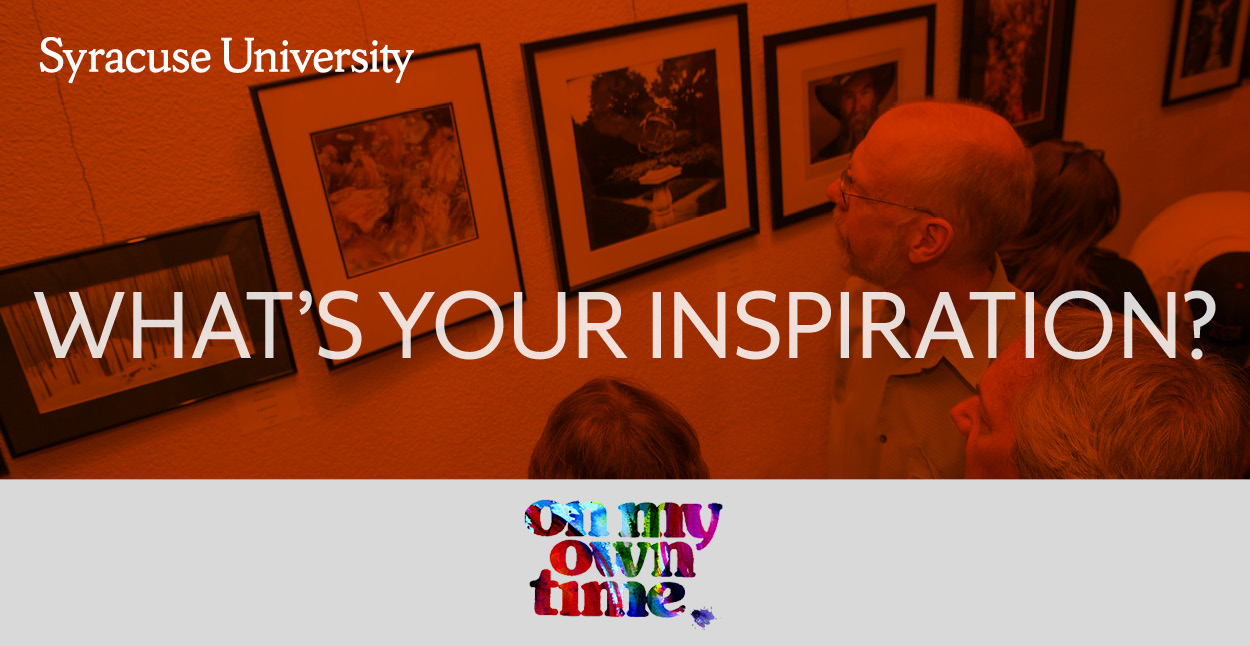 Do you have creative skills or artistic work that you would like to share with your colleagues and friends at Syracuse University? Now is the time to present your inspiration through the On My Own Time exhibition April 28-May 17.
Any full- or part-time Syracuse University faculty, staff or instructor is eligible to submit up to three pieces of artwork in the categories of painting, ceramics, printmaking, drawing, sculpture, photography, collage/assemblage, fiber art, glasswork, computer art, metalwork and mixed media. Criteria for submission are listed on the registration form, which is due by April 24. Submissions are due April 27 at the Strates Lounge on the lower floor of Hendricks Chapel between 8 a.m. and 1 p.m.
On My Own Time at Syracuse University opens with an in-house exhibition on April 28 in the Noble Room of Hendricks Chapel. It will be open weekdays from 8:30 a.m. to 5 p.m. through May 17.
A panel of professional artists assembled by CNY Arts will serve as judges. Artwork selected by the panel will be featured in a public exhibition at the Everson Museum this fall. Visitors to the on-campus exhibition will be able to vote for a "Best of Show" piece. The winner of this and other categories will be announced at a closing reception on May 17.
Volunteers Needed
If you want to help with the show, volunteers are needed to check in art on April 27, set up the show on April 28, and other duties on May 17.
For questions about On My Own Time, call Lucille Murphy, human resources shared services representative, at 315.443.4042 or email lumurphy@syr.edu.
Now in its 44th year, On My Own Time (OMOT) brings visibility to employees' artistic and creative skills through a community arts program to bring visibility to the creative skills of people employed in local businesses and organizations and the Everson Museum of Art.