Campus & Community
Sexual Assault Awareness Month Keynote and SU Rising on April 24
On Monday, April 24, from 7:30 to 9:30 p.m. in the Gifford Auditorium, the Office of Health Promotion will host a lecture featuring keynote speaker Mirabelle Jones of Art Against Assault. The event is part of a monthlong series of programs recognizing Sexual Assault Awareness Month on campus.  Coinciding with the keynote is the fifth annual SU Rising Candlelight Vigil.
Mirabelle Jones is a CA-certified sexual assault crisis counselor and founder of Art Against Assault, a grassroots arts organization raising awareness about sexual assault through the production of survivor-led art projects. Jones will speak to students, staff and faculty about how art can be used as a tool for survivor advocacy and trauma therapy.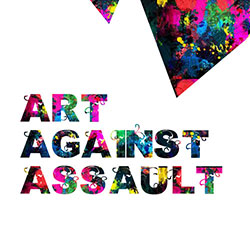 The lecture will also feature an exhibition of the books of JARRING III, a set of award-winning artists' books that share survivor narratives through a combination of letterpress fine printing, visual art and paper sculpture.
Immediately following Jones' keynote, the campus community is invited to the SU Rising Candlelight Vigil on the steps of Hendricks Chapel. SU Rising serves as a call-to-action to end violence against women across the globe, and on our campus. Tiffany Brec of Vera House will lead the vigil.
For more information or to request accommodations for the keynote speaker, contact Michelle Goode in the Office of Health Promotion.  For more information or questions pertaining to SU Rising, contact Tula Goenka, associate professor in the Newhouse School and SU Rising co-organizer.
Story by Justin J. Kim