Campus & Community
Reminder of International Student Survey Closing Soon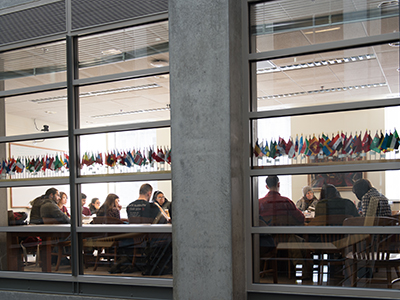 International students have through Thursday of this week to fill out an online survey developed and distributed by Syracuse University's Internationalization Council. The survey—which is available via the Internationalization Council website—will close Friday morning, April 7.
The survey is designed to gather firsthand information on international students' experiences with Syracuse University to help the council determine what the University is doing well, where it may be falling short, and how it can do an even better job of supporting students from recruitment through graduation and beyond.
Internationalization Council co-chairs Mehrzad Boroujerdi and Margaret Himley say they believe it is the first such comprehensive survey of all international students ever taken at the University.
The survey is relatively short—about 15 minutes or so—and there are separate surveys depending on whether a student is an undergraduate or graduate student.
For more information on the Internationalization Council or to access the survey, go to the council website at provost.syr.edu/internationalization-council.