Campus & Community
Mr. Burgundy and Grey Pageant to Be Held April 7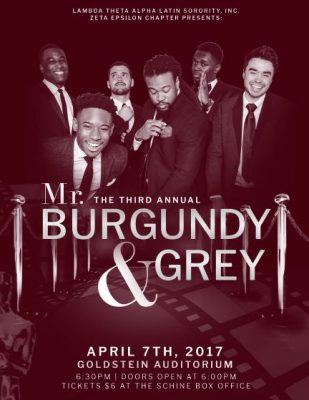 Lambda Theta Alpha Latin Sorority Inc. is hosting the third annual Mr. Burgundy and Grey Pageant Friday, April 7, at Goldstein Auditorium. Doors open at 6 p.m. and the event begins at 6:30 p.m.
Six gentlemen will be competing for prize money in order to donate the proceeds from the event to the charity of their choice. Tickets are selling for $6 at the Schine Box Office and food will be provided. The event is also a formal banquet-style event.
For more information, contact LTAZEpresident@gmail.com.