Campus & Community
Gearing Up for Your Next (or First) Race? Get Race Ready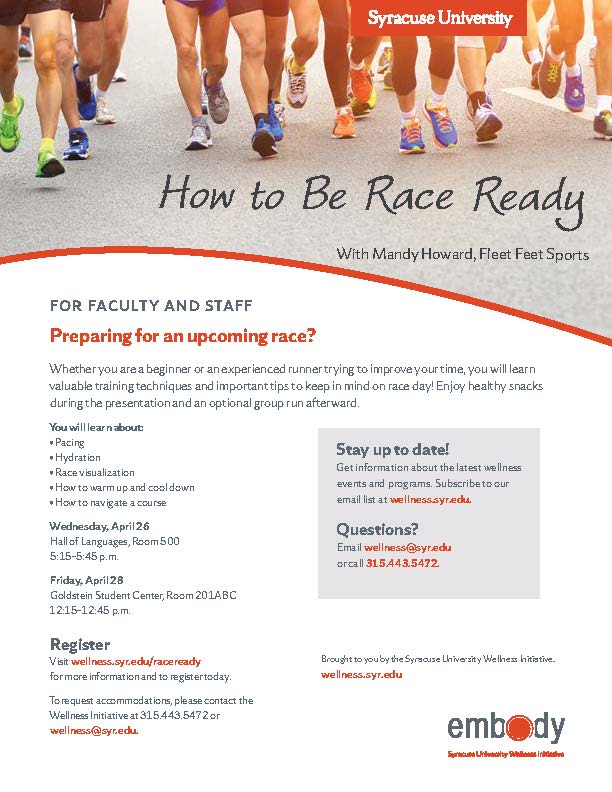 Faculty and staff are invited to register for the "Fleet Feet, How to Be Race Ready" presentation and optional group run. Whether you are a beginner or an experienced runner and want to improve your time, you will learn valuable training techniques and important tips to keep in mind on race day.
The presentation is offered on both North and South campuses: Wednesday, April 26, from 5:15 to 5:45 p.m. in Room 500 of the Hall of Languages (register here) and Friday, April 28, from 12:15 to 12:45 p.m. in Rooms 201 A/B/C in the Goldstein Student Center (register here).
Topics to be covered include:
pacing
hydration
race visualization
warm up and cool down
how to navigate a course
Healthy snacks will be offered at each presentation, and an optional group run will take place after each presentation.
Questions? Email wellness@syr.edu or call 315.443.5472.