Arts & Culture
Fifth Annual 'Cripping' the Comic Con Goes Global, Registration Now Open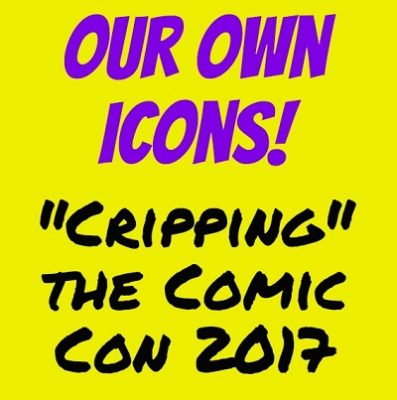 The fifth annual "Cripping" the Comic Con symposium is Saturday, April 22, from 9 a.m. to 8:30 p.m. in Schine Student Center.  Students, faculty, staff and community members can register now using the "Cripping" the Comic Con online registration form. Participants are also welcome to register on-site.
The full-day international summit focuses on the theme of "Our Own Icons!," and aims to engage participants in reflective discussions about the representations of disability, both implicit and explicit, in mainstream popular cultures.  The event features the United Kingdom's Department of Ability and our very own Access Avengers, two teams of superheroes with disabilities.
"I am thrilled and honored to welcome and introduce our distinguished international guests during this fifth annual and unique celebration of disability arts and music at Syracuse University," says Diane Wiener, director of the Disability Cultural Center. "I am especially excited to have our youth ambassadors with disabilities from across the planet meet one another and interact with our students, faculty, staff, and community partners. One of the main goals of this symposium is to raise awareness of disability as an experience of cultural identity and pride. Always, we aim to do so by celebrating relationships and alliances, by building inclusive, intersectional and accessible coalitions.  And, yes, of course—we also hope to have a great time."
The schedule includes a live-streamed captioned American Sign Language (ASL) interpreted panel of comic artists and thinkers who are disability rights activists, a variety of workshops (all interpreted in ASL), and a live-streamed captioned ASL interpreted concert featuring Australian pop rock band Calling Utopia. Additionally, the event features breakfast and dinner buffets with inclusive food, art exhibitions, vendors and information tables, an accessible photo booth, a quiet and "low stim" room, and a gaming room. The evening prior, attendees are also invited to join the DCC and Orange After Dark for an encore inclusive, screening of Disney/Pixar's "Finding Dory" with open captioning and audio description on Friday, April 21, at 10 p.m. in Schine 304s.
To request additional accommodations, complete the online registration form by Friday, April 14.
"Cripping" the Comic Con is hosted by the Disability Cultural Center, with support from the Disability Student Union, the Beyond Compliance Coordinating Committee, the Slutzker Center for International Services, the Center on Human Policy, the Office of Student Activities, and the Office of Disability Services.  The event is free, open to the public and includes free parking.  For more information, visit the "Cripping" the Comic Con website.