Business & Economy
Collaborative Project Investigates Public-Private Partnerships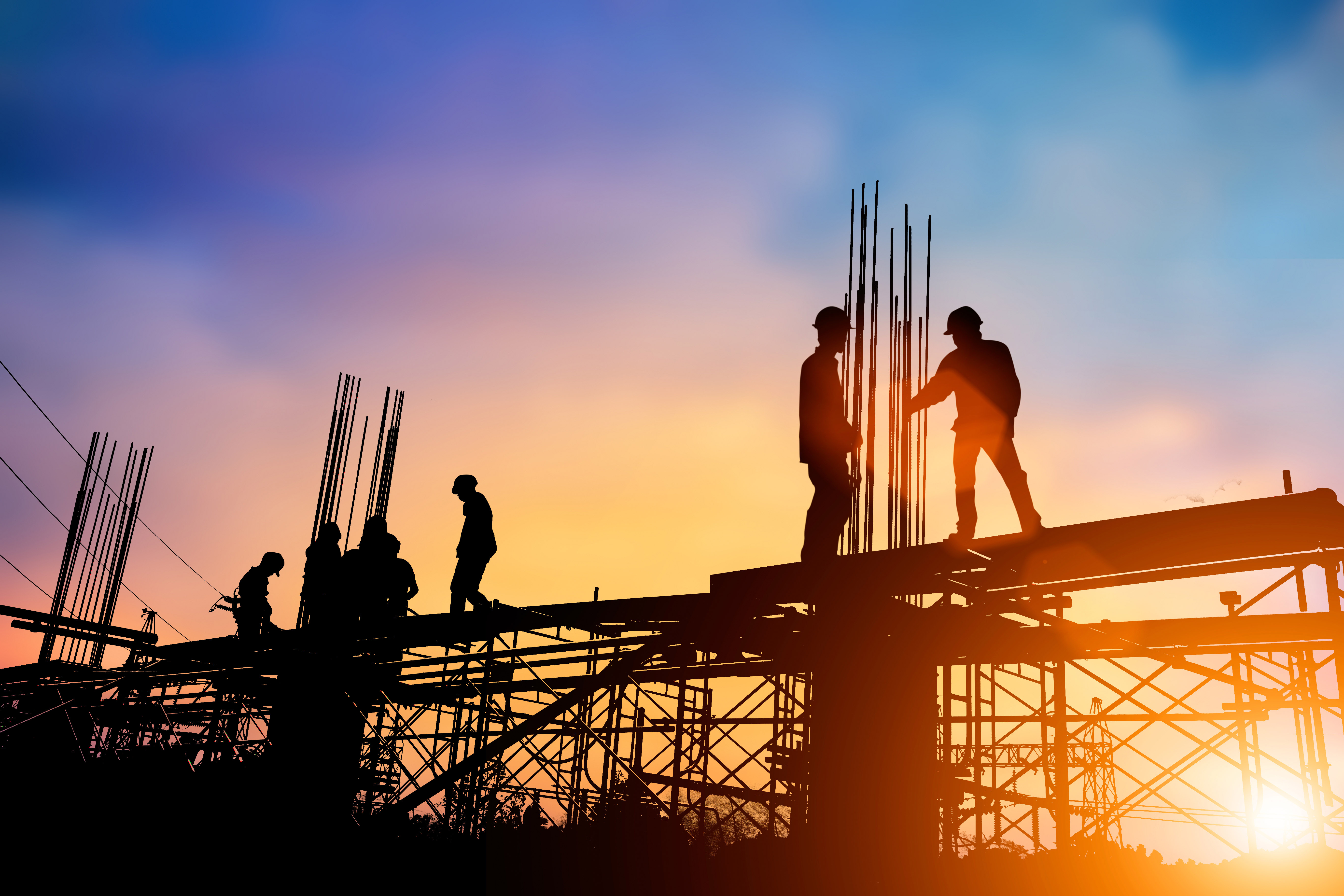 The average student would be extremely disappointed to receive a D+ on his or her report card, but that's exactly the grade that infrastructure in the United States has earned from the American Society of Civil Engineers. That score is an average of all public works, including roads, bridges, parks, water systems and even schools.
When the President recently proposed a trillion-dollar plan to repair the nation's failing infrastructure, he signaled that a significant portion of that plan will rely on something called "public-private partnerships."
Essentially, public-private partnerships are used to build infrastructure for public use, but are funded and built by private companies. Working together, public bodies (at the local, state or federal level) and private entities share resources and expertise, and commit to an approach where certain risks and rewards are shifted from the public body to the private company. Certain roads, bridges and tunnels that collect tolls to fund their construction and maintenance are a common example of these kinds of projects.
Last year, the College of Engineering and Computer Science and the Whitman School assembled a team of student and faculty researchers to investigate public-private partnerships in the United States with a goal of informing government representatives of the benefits, pitfalls and opportunities.
To do so, the team of undergraduates and Ph.D. candidates led by Sam Salem, professor and chair of the Department of Civil and Environmental Engineering, and Terry Brown, executive director of the Falcone Center for Entrepreneurship, identified the perceived benefits and weaknesses of the partnerships, researched specific projects to determine if those notions rang true, and compiled a quantitative and qualitative comparison of public-private partnerships projects versus traditional design-bid-build projects.
"Students were charged to look into the public-private partnerships as a neutral outside party and come to a conclusion about whether this system is truly beneficial for the public and for our infrastructure," Salem says.
As detailed in their comprehensive report, they found that public-private partnerships infrastructure projects in the United States have a significantly greater likelihood of meeting schedule and cost requirements when compared to conventional approaches. However, the success of such projects is highly dependent on key factors, including political commitment, favorable and complete value-for-cost analysis, supportive local and state legislation, the accurate assumption of interest rates and other key financial parameters.
"These partnerships are not ideal for all projects, but they are a good option for big projects," Salem says. "We found that they are particularly well-suited for transportation, hospitals, schools and water systems."
Beyond the relevant findings of the effort, the experience itself has been extremely valuable to the students involved.
"Working on this team has provided us with invaluable experiences and exposure to industry professionals who have helped accelerate our understanding of public-private partnerships," says civil engineering major Adam Higginbotham '17. "When I joined the team, I was unfamiliar with the delivery method. However, after our research, I've become a strong advocate for its future deployment within the United States. With increased understanding and political support, I believe that public-private partnerships can be the platform we need to meet infrastructure needs here in the U.S. by delivering on schedule, on budget projects."
The initial project team included: Scott Girouard '16 (Whiting Turner); Song He '15, G'18; Higginbotham (Turner); and Jackson Honis '16 (Skanska).
A new team is continuing this research initiative with a focus on empirical project data analysis. It includes: Teo DeLellis '19 (Turner); Ben Ferro '17 (Turner); Jeff Feirstein '17; Cain Goode '17 (Skanska); Song He G'17;  Higginbotham; Jay Polakiewicz '17; Katherine Racanelli '17; Bryan Schnapper '19 (Turner); Anna Tallarini '17 (Turner); and Dominik Weber '17.
"The beauty is that students are gaining valuable skills that are setting them up for success in their careers. For example, during the course of their investigations they communicate with senior executives of construction companies. We've seen them develop to the point that they are even comfortable respectfully correcting and pushing back on key points to these high-level industry experts," explains Brown. "Most of the graduating students have already secured great jobs because of the skills they've honed over the course of this project."
As our country's plan to "raise our grades" on infrastructure develops, it will be revealed just how big a role public-private partnerships will play. Brown and Salem and their students will continue to provide valuable insight into how this method can be implemented beneficially.
"This is the contracting method of the future. It's done well in Europe and Canada. If we apply it properly in the U.S., we can gain the same benefits," says Brown. "There is huge opportunity for Syracuse University to set the standards for deploying this new concept, and we are uniquely qualified to do so."