STEM
Citrus Racing to Unveil New Formula SAE Race Car on May 2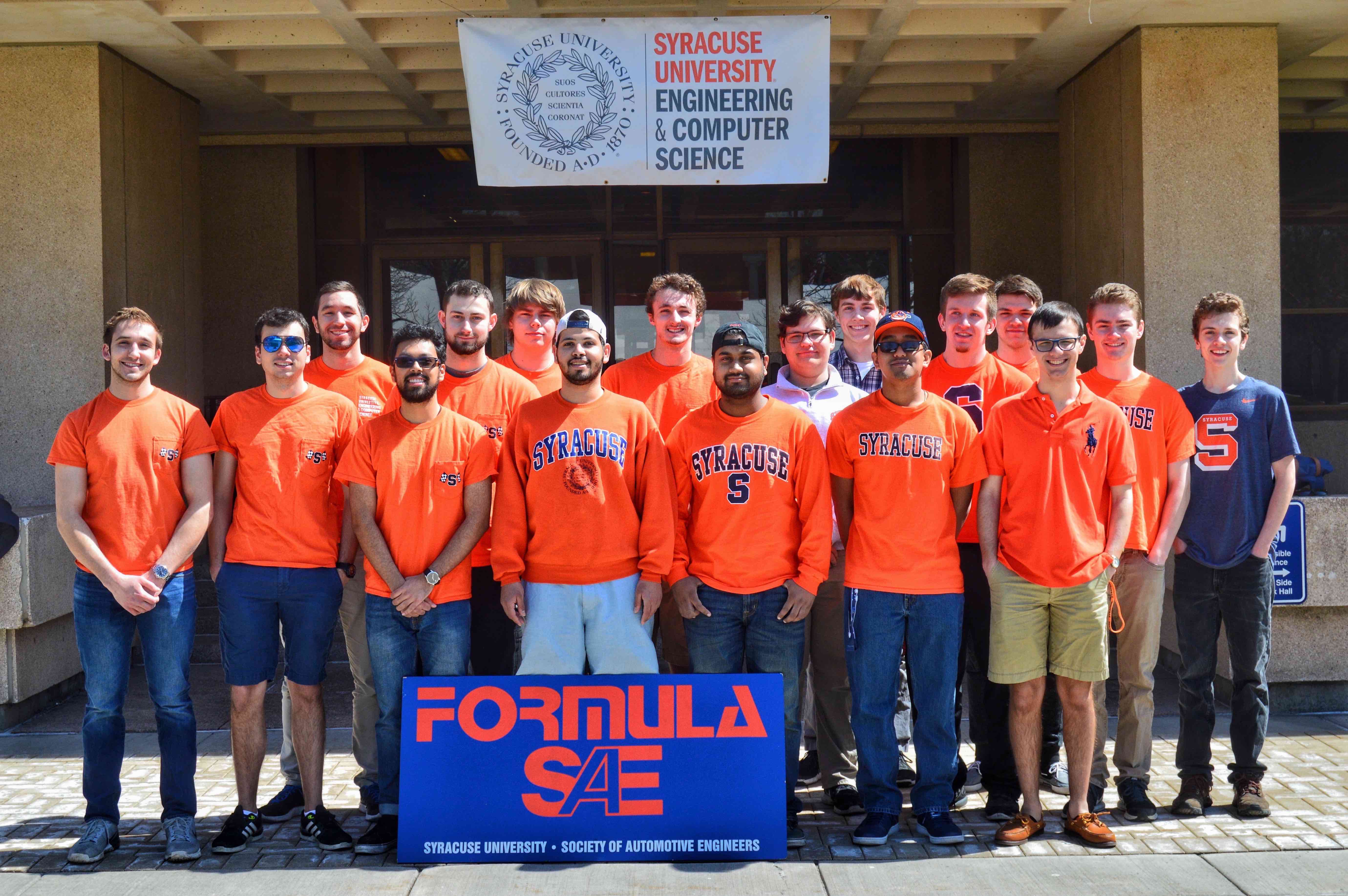 Citrus Racing, Syracuse University's Formula Society of Automotive Engineers (SAE) race team, will unveil its brand-new race car on Tuesday, May 2. The event is open to the public and will be held from 2 to 4 p.m. in Room 369 in Link Hall.
More than 20 Syracuse students designed and built the race car from scratch. They are preparing to compete at a Formula SAE event in Lincoln, Nebraska, from June 21-24.
In addition to a 22-kilometer endurance race, the car's acceleration, braking and autocross capabilities will be tested. The team will also be judged on its design and business reports.
After relaunching four years ago, Citrus Racing competed at the Formula SAE North Competition in 2016. Prior to this, the last time an operational car was brought to competition was in 2001.
The Citrus Racing team is made up of engineering, business and communications students from across campus who work together to tackle the technical, financial and organizational challenges of a fully functioning race team. Team leaders are hoping to test new components in the future and want to develop partnerships with additional sponsors to help achieve this. They also hope to further strengthen relationships with faculty and staff across campus and invite those interested in learning more about the team to attend the May 2 event.