Campus & Community
Women's Leadership Initiative and Women's Empowerment Week Present: $tart $mart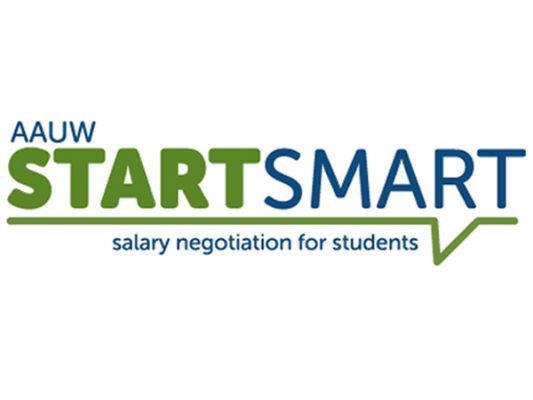 The AAUW Start Smart salary negotiation workshop is presented to empower college women to overcome the gender pay gap by providing them the confidence and skills they need to benchmark and negotiate for fair and equitable salaries after graduation. The workshop will be held in Schine 304ABC on Tuesday, April 4 from 3-5 p.m., facilitated by Student Activities Program Coordinator Mary Holland.
This program is limited to 40 people, therefore, we must turn people away once we reach capacity. So plan to get there early! We ask that only those who can attend the entirety of the event attend.
The target audience is college women who are approaching the job market. Juniors and seniors are preferable. Dinner will be provided for all attendees along with a free t-shirt. Spaces will fill up quickly so submit your this form as your official RSVP soon. As always, email Mary Holland at with any questions. Thank you for your continued support of the Women's Leadership Initiative and the first ever Women's Empowerment Week!
Contact: Mary Holland
Office of Student Activities
315.443.2718
mholland@syr.edu
URL: http://studentactivities.syr.edu/leadership/Womens%20Leadership%20Initative.html