Campus & Community
University Hosts Spring 'It's On Us' Week of Action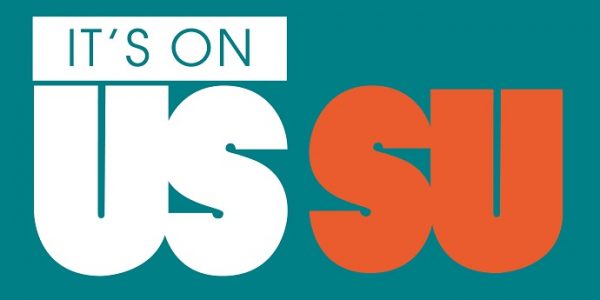 The It's On Us student team, Peer Educators Encouraging Healthy Relationships and Sexuality (PEEHRS), student organizations, University offices and the Office of Health Promotion are hosting the spring "It's On Us" Week of Action from Monday, April 3, through Friday, April 7.  The "It's On Us" national campaign, developed in 2014 by the Center for American Progress and the White House, encourages every community member to take part in ending sexual assault.
The weeklong initiative coincides with Sexual Assault Awareness Month and serves as the kickoff to the month.  Both initiatives aim to raise awareness about, and demonstrate support for those impacted by, sexual and relationship violence.
The week of action includes an office decorating contest, interactive workshops focused on becoming empowered bystanders, tabling in the student centers, and an It's On Us edition of Culture of Consent.
The campus is also encouraged to participate in Teal Tuesday on April 4. By wearing teal, the official color of Sexual Assault Awareness Month, students, faculty and staff show their support for sexual assault survivors.
Additional details on events throughout the week are available on the It's On Us Week of Action webpage.  For more information or questions, contact the Office of Health Promotion at healthpromotion@syr.edu.