Campus & Community
U Senate Committee on Student Life Launches Email, Social Media Presence
The Syracuse University Senate's Committee on Student Life has created an email and three new social media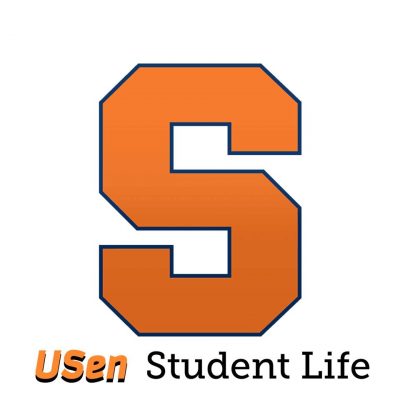 addresses to strengthen its online presence and allow students to interact with the committee.
The committee, composed of undergraduate and graduate students and faculty and staff members, serves as a liaison between students and the University's administration.
Its members can be reached by email at SenateSLC@syr.edu; on Twitter at @USen_Life; on Instagram at @USen_Life; and on Facebook at Syracuse University Senate Committee on Student Life (@senateslc).
José Marrero-Rosado, a senior biochemistry and anthropology major in the College of Arts and Sciences and the Maxwell School, is the committee's chair. He says the committee's mission is to help create the best student experience possible at the University.
"The Student Life Committee has always tried its best to fulfill its role as liaison between the student body and the University Senate," he says. "We have decided to launch our presence on social media in order to better serve our students as well as to keep fulfilling our role as liaison."
Committee members are hopeful that students will reach out to them with concerns they might not be aware of, but could work to either solve or bring to the attention of the right officials.
"We would also like to know what the students think about specific issues (or good things) on campus, including the ones the committee has been working on lately," Marrero-Rosado says. "In the end, it is the voice of the whole student community that matters the most."