Arts & Culture
Syracuse Stage Presents Pulitzer Prize-Winning Drama 'How I Learned to Drive'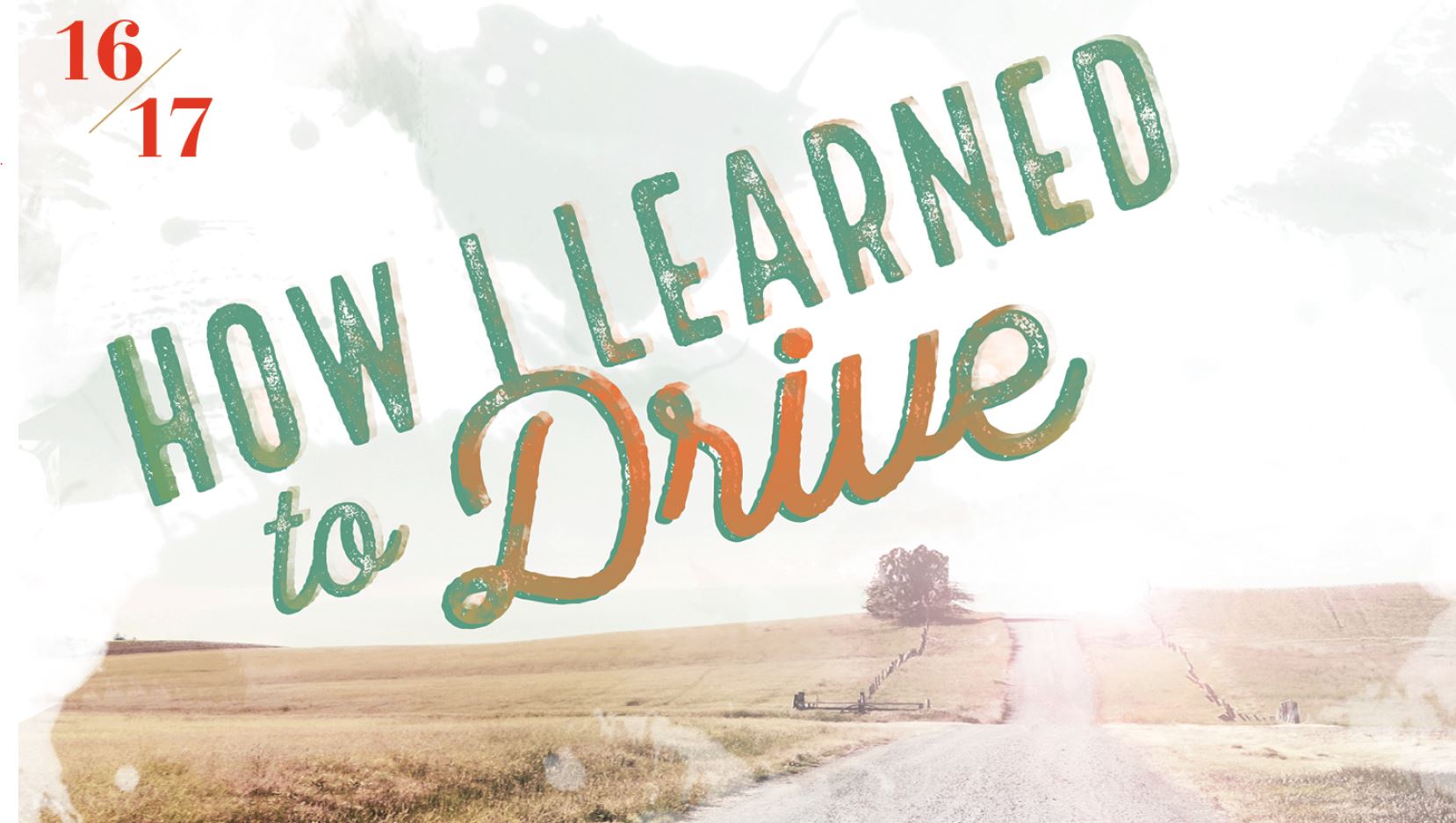 Come along for the ride as Syracuse Stage presents Paula Vogel's Pulitzer Prize-winning drama "How I Learned to Drive." This deeply compassionate play looking into how one woman's courage to face a troubled time in her past leads her to take control of her own life opens April 7 in the Archbold Theatre at the Syracuse Stage/SU Drama Complex, 820 E. Genesee St. There will be two preview performances on Wednesday, April 5, and Thursday, April 6.
Winner of the 1998 Pulitzer Prize for Drama, "How I Learned to Drive" masterfully veers in and out of the personal memories of a character known as Li'l Bit to explore her complicated relationship with an uncle by marriage. These memories take place in 1960s Maryland and shift through various periods in her adolescence. As Li'l Bit narrates these episodes, a Greek Chorus made up of three members—a Teenage Chorus, Male Chorus and Female Chorus—assume various family members and significant individuals from the past. A voiceover from a driving manual and vibrant '60s pop music punctuate the action.
Playwright Vogel expertly sustains the humor and pathos of Li'l Bit's journey without trivializing either emotion. Written with intelligence and grace, scenes ricochet from wildly comedic to gasp-inducing in an instant. Vogel explained in The New York Times that she intended for the play "to get the audience to go along for the ride they wouldn't normally take," and the comic facility eases the journey without undermining the seriousness of the play's concerns.
Director Laura Kepley felt personally connected to the play after reading it in college 18 years ago. She says it started to grow on her because it was one of the first times a contemporary woman stood center stage and bravely spoke about her struggles. To Kepley, Li'l Bit's ability to face her harrowing past makes her a woman of empowerment and unwavering strength.
"Li'l Bit's telling this secret, and by telling this secret she is discovering that she can take control of her past and drive forward in her life," says Kepley.
Vogel believes in the power of theatre to be a place of transformation because it creates empathy, and "How I Learned to Drive" accomplishes exactly that.
"I do have this faith that the more naked you are as an actor, the more people see themselves on that stage," Vogel says. "They're not seeing you. You become their stand-in. So the second you step out alone and you don't have dialogue supporting you, they're seeing themselves. What the opening of this play really says is that you're about to see your life story unfold."
As the play addresses the troubling topic of sexual abuse, McMahon/Ryan Child Advocacy Center and Vera House will have referral and resource information in the "How I Learned to Drive" program and at tables in the Syracuse Stage lobby.
"We are so pleased to partner with these outstanding community organizations as we present this beautiful, unsettling piece of theatre that gives voice to those stories that far too often stay hidden," says Jill Anderson, managing director of Syracuse Stage.
Tickets are available at www.SyracuseStage.org, by phone at 315.443.3275 and in person at the Box Office.