Arts & Culture
Point of Contact Gallery Announces Opening of 'Let's Be Dragons: Serpents Inside' April 7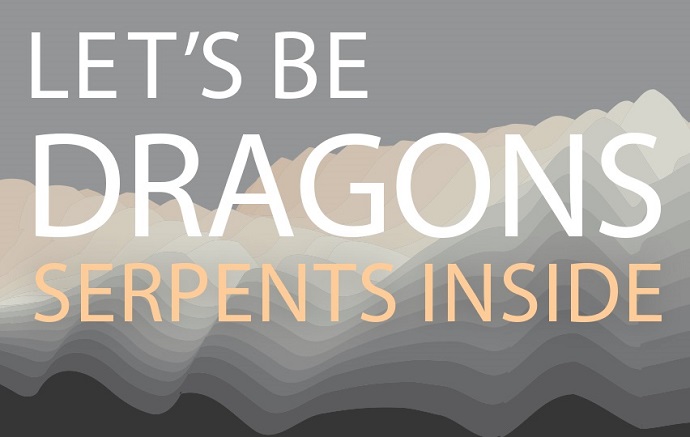 Point of Contact Gallery is hosting an opening reception for "Let's Be Dragons: Serpents Inside," an exhibition for Syracuse University M.F.A. graduate students on Friday, April 7.
The reception will take place from 6-8 p.m. and is free and open to the public. Refreshments will be served. Free parking is available the night of the reception in the Syracuse University lot on the corner of West Street and West Fayette Street.
"Let's Be Dragons" is an exhibition that features the thesis works of graduating master's of fine arts students' work. Guest curated by DJ Hellerman, curator of art and programs at the Everson Museum of Art, this spring marks the first ever campus and Syracuse city-wide celebration of the arts learned and practiced here at Syracuse University.
The M.F.A. exhibition is divided among four of the University's exhibition spaces (Point of Contact Gallery, SUArt Galleries, Community Folk Art Center, and 914Works).  "Let's Be Dragons" functions as the overarching exhibition title while each venue has its own individual chapter title intended to unify the work exhibited at each location. Point of Contact will be exhibiting the "Serpents Inside" chapter.
"Serpents Inside," features the artwork of six emerging artists Zhongwen (Lisa) Hu, Courtney Asztalos, Evan Deuitch, Todd Irwin Francis Lauther, Ssu Ya Hsiung and Chelsea Jones. Through their presentations, a variety of themes and media including painting, photograph, and site-specific installations will be explored. This exhibition brings together artists expressing and grappling with existential questions of identity and self-exploration. Each artist reframes the physical and mental, the public and private, and the performance of identity exploration.
Chelsea Jones's self-portraiture project uses her hair, common hair processing techniques and cosmetic routines as racial signifiers to come to terms with the implications of being a biracial woman. Courtney Asztalos' installation focuses on the physical presence of women within an architectural space designed as a utopia to exploit our wildest fantasies where financial victory may be just one slot away. Todd Lauther's lyrical photographs capture a young man's thoughtful response to his desire for fatherhood and a sensitive negotiation of the societal pressure placed upon men to create a family. With painting and performance Ssu Ya Hsiung and Zhongwen Hu use childhood memories, both absurd and surreal, to depict psychological loneliness, vulnerability and physical isolation from the outside world. Evan Deuitch's investigation of the online subculture of hybrid human/animal characters known as the furry fandom brings together fantastical imagination with hedonistic pleasure. His character driven self-portraits address identity construction, obsession, and role playing.
Exhibitions by Point of Contact Gallery are supported by the College of Arts and Sciences and the Coalition of Museums and Art Centers at Syracuse University.