Health & Society
Leading By Example: Support the White Ribbon Campaign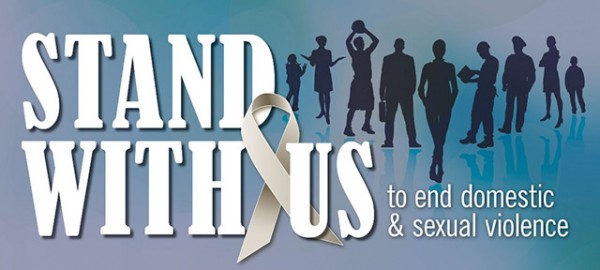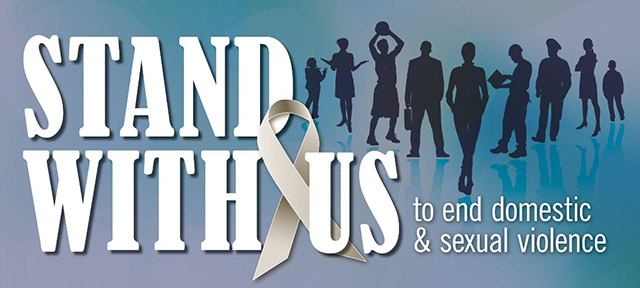 The 23rd annual Vera House White Ribbon Campaign is currently underway.  The campaign encourages community members to "Stand With Us" to end domestic and sexual violence.
On March 4, Syracuse University kicked off the campus campaign at the men's basketball game against Georgia Tech, where students, staff, faculty and Vera House staff collected donations and raised awareness about the campaign.  The campaign continues throughout the month of March.
As part of the campaign, Vera House is also engaging and encouraging community members to join the conversation and share why they #StandWithVeraHouse on their social media channels. Vera House is also featuring the White Ribbon Men Leading by Example Ambassadors through the campaign. The ambassadors spread the core message of the campaign, "to never support, commit or remain silent about abuse." As ambassadors, their "I #StandWithVeraHouse because…" message is also shared on Vera House's Facebook, Twitter and Instagram accounts.
Syracuse University is pleased to have nine White Ribbon Men Leading by Example Ambassadors, including Chancellor Kent Syverud, Senior Vice President and Chief Law Enforcement Officer Tony Callisto, Senior Vice President for Enrollment and the Student Experience Dolan Evanovich, Vice Chancellor for Strategic Initiatives and Innovation Mike Haynie, Senior Deputy Director of Athletics Herman Frazier, Associate Vice President of Government and Community Relations Eric Persons, Director of International and Domestic Travel Safety and Support Seth Tucker, Director of the Counseling Center Cory Wallack and Special Assistant to the Chancellor Barry L. Wells.
Students, faculty and staff can continue to support the campaign by sharing why they #StandWithVeraHouse and joining the effort to end sexual and relationship violence.  Campus community members can also purchase wristbands, paper ribbon cards and chocolate bars to benefit Vera House.  Money raised supports Vera House education and awareness programs and services.
To learn more about participating in the campaign or to purchase White Ribbon Campaign items, contact Denise Dowdall or Bridget Yule.
For more information about Vera House, visit the Vera House website.