Campus & Community
Laura J. Steinberg Named Special Assistant for Strategy to Vice Chancellor for Strategic Initiatives and Innovation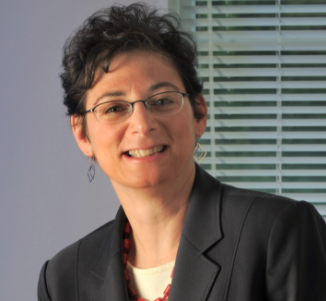 Laura J. Steinberg, former dean of the College of Engineering and Computer Science (ECS), has been appointed to a new role at Syracuse University in which she will help lead the growth of entrepreneurship and innovation across campus. Today, Steinberg was named special assistant for strategy to the vice chancellor for strategic initiatives and innovation, reporting to Vice Chancellor J. Michael Haynie. She will collaborate closely with both Vice Chancellor Haynie and Vice Chancellor and Provost Michele G. Wheatly to conceptualize, develop and execute strategies that encourage entrepreneurship and innovation throughout the University community.
"Laura's vast leadership, institutional knowledge and reputation related to fostering entrepreneurial cultures and innovation, both here at Syracuse University and around the nation, will be a great asset to this work," says Haynie. "Laura has a long history of applying strategic thinking to University issues. Her work in bringing the ECS strategic plan to fruition, co-chairing of the University Leadership Team, and assisting the Chancellor with University management issues demonstrates her ability to catalyze innovation and strategic thinking on campus."
Steinberg is well known for her work and focus on innovation and creating entrepreneurial cultures. During her time as dean, she launched and contributed to numerous initiatives to foster cross-campus entrepreneurship, including the Spark: Intrapreneurship Day, Business Planning for Engineers course and STARTUP CNY. Additionally, she jointly led efforts on a major National Science Foundation-funded project titled "Inspiring Innovation" and other programs to infuse innovation and creativity into engineering curricula.
Drawing from the aspirations detailed in the University's Academic Strategic Plan, Steinberg will lead an interdisciplinary team focused on developing a framework for supporting a robust "entrepreneurial ecosystem" across the University and expanded opportunity for students, faculty and community stakeholders to engage in entrepreneurship and innovation experiences. The committee will submit an action plan to Vice Chancellor Haynie and Provost Wheatly in early summer.
In addition to Steinberg, the members of this interdisciplinary team are:
Alex McKelvie, department chair and associate professor, Department of Entrepreneurship and Emerging Enterprises, Whitman School
"I am honored to be asked to lead this team and look forward to working with the Vice Chancellor and Provost," says Steinberg. "We have assembled a world-class group of University leaders and thinkers to help create a dynamic setting for innovation for colleagues across campus. The work of this committee will serve to support and advance the Academic Strategic Plan and position the University to remain a national leader in entrepreneurship education, research and outreach."
The team will begin its work immediately, engaging faculty, staff and students across all of the schools and colleges, as well as academic leaders and practitioners in the innovation and entrepreneurship fields.