Campus & Community
First SU Women's Empowerment Week to Take Place April 3-7
The first Syracuse University Women's Empowerment Week will take place April 3-7, 2017 in partnership with the Women's Leadership Initiative. Each day of the week will focus on a different industry or field, specifically those that tend to be male dominated, featuring various female guest speakers. Focus areas include business; the music industry; sports; politics and law; and technology. Some speakers are alumni of Syracuse University.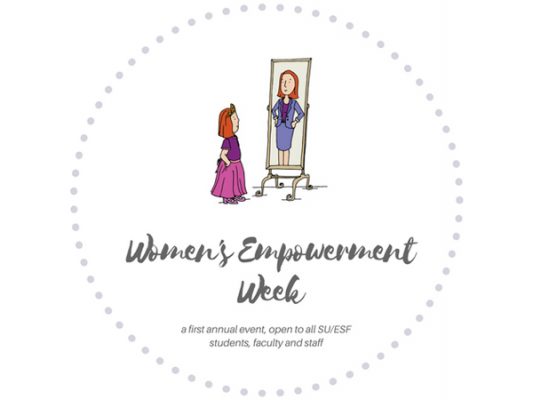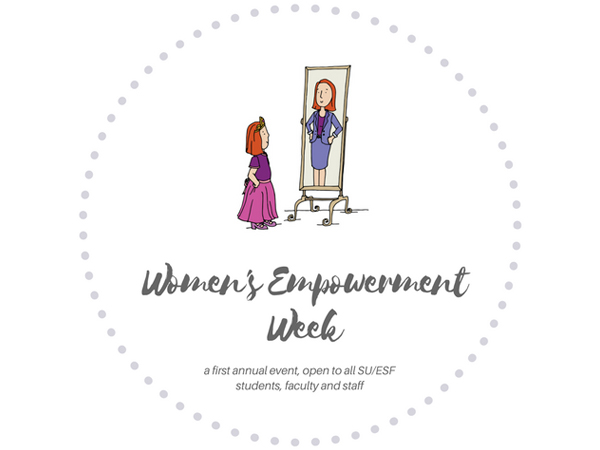 The SU Women's Empowerment Project is an initiative at Syracuse University founded with the purpose of driving more conversation around gender inequalities. Themes include gender wage gaps, discrimination, the "glass ceiling" in the workplace, sexism and basic rights.
Founded by senior Bandier Program student Erin Singleton, the feminist project aims to inspire and prepare college women for their future careers and to include men in the dialogue to impart more passion for the issues through awareness, action and change.
In addition to speakers, there will be a "$tart $mart–Negotiate Your Salary" workshop on National Equal Pay Day, April 4, hosted by Mary Holland from the Office of Student Activities. This workshop will be limited to 40 women on a first-come basis. Students can RSVP at https://orgsync.com/10755/forms/253782.
The events during the week are a collaborated effort between the Women's Empowerment Project, Women's Leadership Initiative, Whitman Graduate Student Organization, the Bandier Program for Music and the Entertainment Industries, and the Maxwell School of Citizenship and Public Affairs. More info regarding the speakers and events can be found at suwomensempowerment.com. Events during the week are free and open to all Syracuse University and SUNY-ESF students, faculty and staff.
Contact: Erin Singleton
SU Women's Empowerment Project
631.487.5626
ersingle@syr.edu