Campus & Community
20th Annual French Colloquium, Concert Set for Friday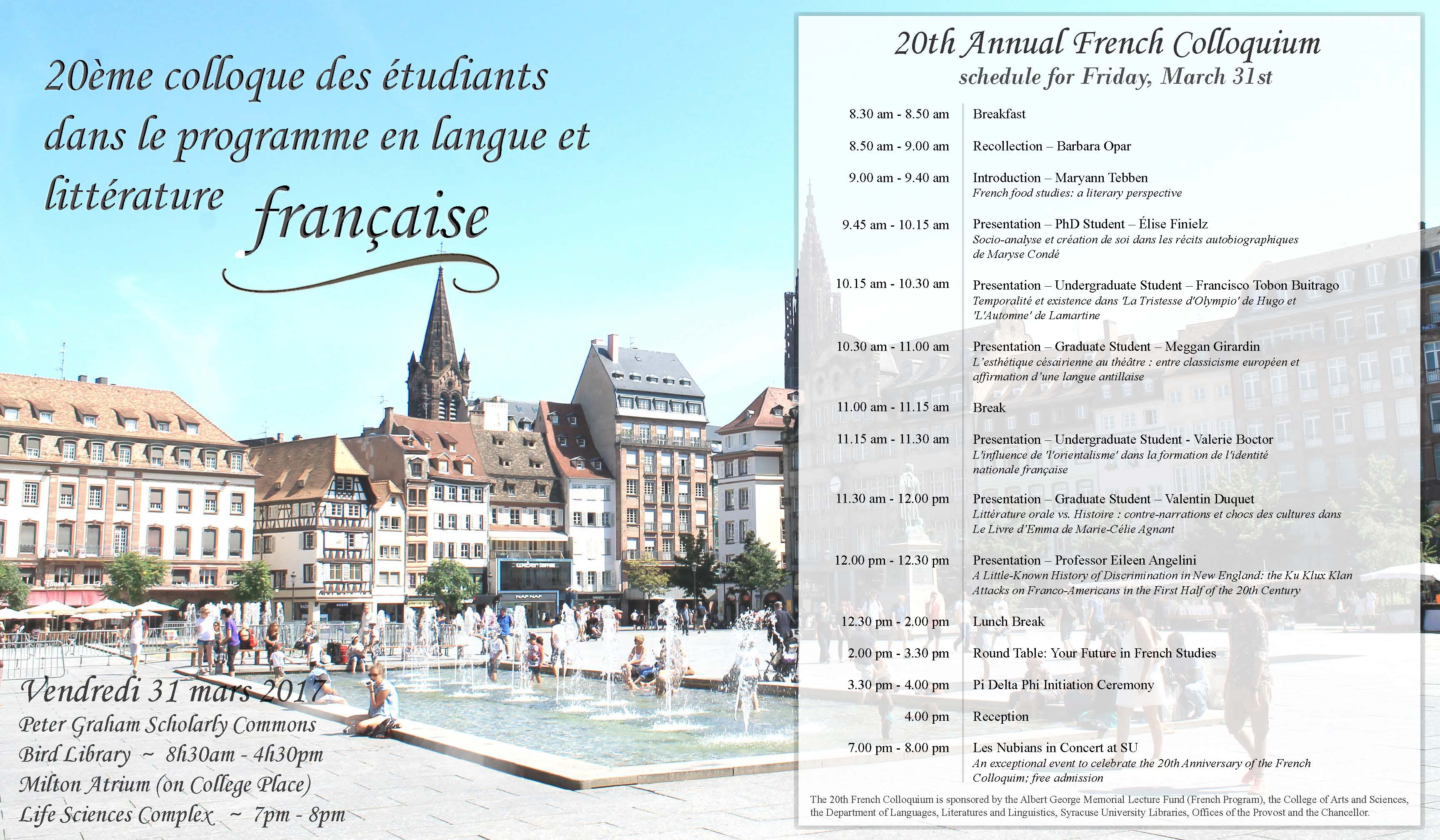 The 20th Annual Syracuse University French Colloquium will be held on Friday, March 31, from 8:30 a.m. to 4 p.m. in the Peter Graham Scholarly Commons, Room 114 in E.S. Bird Library. The colloquium provides an opportunity for graduate and undergraduate students to share their recent research.
To celebrate the 20th anniversary, the day will conclude with a concert by Grammy-nominated Afropean duo Les Nubians from 7 to 8 p.m. in the Milton Atrium in the Life Sciences Complex. The concert is free and open to the public. More info on Les Nubians can be found at www.lesnubians.com/ or sweetwinegroup.com/les-nubians.
The colloquium is sponsored by the Albert George Memorial lecture Fund (French Program); the College of Arts and Sciences; the Department of Languages, Literatures and Linguistics; Syracuse University Libraries; and the Offices of the Provost and the Chancellor.