Campus & Community
Syracuse University Joins Initiative to Expand Distance Education to Students Nationwide
Syracuse University has joined a nationwide initiative that will make it easier to bring the University's distance education programs to more students across the United States.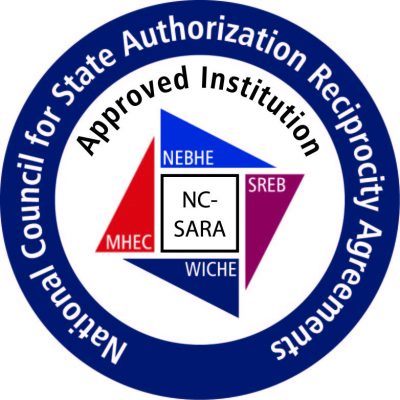 The University received approval from the New York State Education Department to participate in the State Authorization Reciprocity Agreements (SARA). The SARA consortium establishes reciprocity among states to accept authorized accredited institutions to operate distance education beyond their state boundaries. Previously, the University, along with other higher education institutions, had to seek separate approval from each state to enroll students outside of New York state.
Last week the National Council for State Authorization Reciprocity Agreements (NC-SARA), which manages the initiative through a Lumina Foundation grant, confirmed Syracuse University's participation. Syracuse's membership will be renewed annually.
Participating in SARA helps higher education institutions decrease administrative costs to obtain authorization to provide distance education in states that join. In turn, institutions can offer more students in more states a chance to enroll in their distance educational offerings.
Students benefit from increased access to high-quality distance programs. SARA will also expand the options for students to do internships and field placements in other states.
The opportunity to extend the University's distance learning programs to many more students is expected to have a positive impact on the University's distance education efforts. The University provides a range of distance programs that match the rigor and quality of traditional on-campus degrees.
Graduate programs currently include three Whitman School programs; the soon-to-be offered Executive M.P.A. in the Maxwell School; an online communications master's degree in the Newhouse School; and three online master's degrees from the College of Engineering and Computer Science. The School of Information Studies has offered online graduate programs since 1993, and University College offers online courses in Winterlude, as well as its bachelor of professional studies program online.
"Our participation in SARA is an important next step in our distance education programs and delivering a Syracuse University education to students across the country," says Jeff Stanton, associate provost for academic affairs and professor in the iSchool. "Joining the consortium will help us create opportunities for more students to access Syracuse University's excellent programs and prepare for academic and professional success."
For Syracuse University, participation in SARA means that the University now meets authorization requirements in each of the 50 states plus Washington, D.C. The iSchool's distance programs that result in teacher certification will be seeking additional approval required by some states.
To ensure the high quality of programs, SARA institutions agree to adhere to best practices in distance education as outlined in the Interregional Guidelines for the Evaluation of Distance Education Programs (Online Learning) as approved by the Council of Regional Accrediting Commissions.