Health & Society
Spring 2017 Common and Diverse Ground Interfaith Dinner Dialogue Series Begins Feb. 7
The University's spring 2017 Interfaith Dialogue Dinner Series, Common and Diverse Ground: Raising Consciousnesses by Acknowledging the "Hidden" Things that Divide Us, will begin on Tuesday, Feb. 7.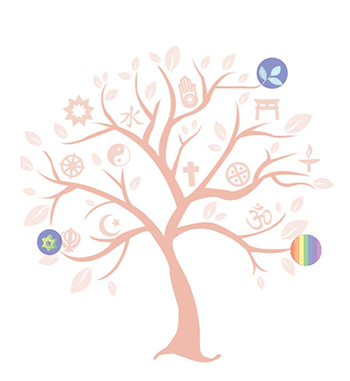 The Feb. 7 dialogue, on "Marginalization, Faith and Secularism," will be held from 6-8 p.m. in the Noble Room of Hendricks Chapel.
Each two-hour gathering will include a shared meal, facilitated dialogue and a time of mindful meditation. It will be co-facilitated by chaplains, staff and students.
"We are delighted to continue our ongoing commitment to create inclusive and welcoming spaces wherein students, faculty, staff and community members can break bread and share their perspectives about faith, secularism and some of the challenging issues of our times," says Diane R. Wiener, director of the Disability Cultural Center and part-time faculty member.
This series is cosponsored by Hendricks Chapel and the Disability Cultural Center, and is made possible through the Co-Curricular Departmental Initiatives program within the Division of Enrollment and the Student Experience.
Other gatherings will be held on March 7, focusing on "Anti-Semitism Today"; and April 4, focusing on "Remembering/Honoring/Responding to Pulse, Orlando."
American Sign Language (ASL) interpretation and inclusive food will be provided for each gathering. Requests for accommodations or food queries should be made at least seven days in advance by contacting sudcc@syr.edu.