Campus & Community
Sorority to Hold Auditions for Mr. Burgundy and Grey Pageant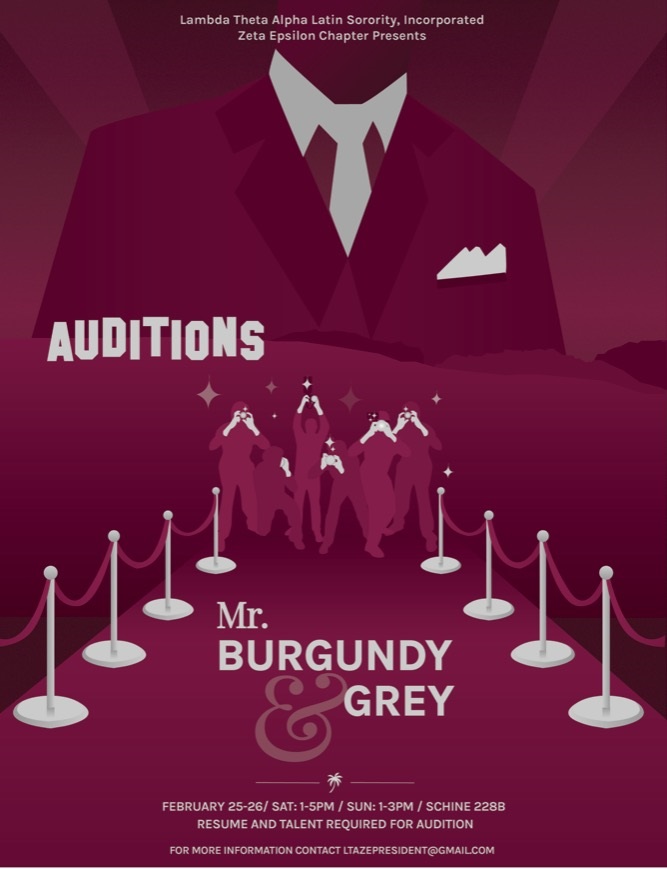 Lambda Theta Alpha Latin Sorority, Zeta Epsilon Chapter, is holding auditions for a gentleman's pageant, Mr. Burgundy and Grey, to be held in April.
The auditions will be held Saturday, Feb. 25, from 1 to 5 p.m. and Sunday, Feb. 26, from 1 to 3 p.m. in Schine 228 B. A resumé and talent are required for audition.
The pageant has three rounds: personality, talent and Q&A. The winner of the pageant receives a monetary prize to donate to the charity of their choice. Participants can dance, singing, rap, recite poetry, offer spoken word, play an instrument, etc.
For more information, contact LTAZEpresident@gmail.com.