Campus & Community
Save Smart: Join Us for Retirement Planning Sessions with TIAA
No matter what stage of life you're in, there are financial decisions around every corner. The University's retirement plan administrator, TIAA, has nearly 100 years of experience helping people prepare for a financially secure future and we're excited to share that knowledge with you.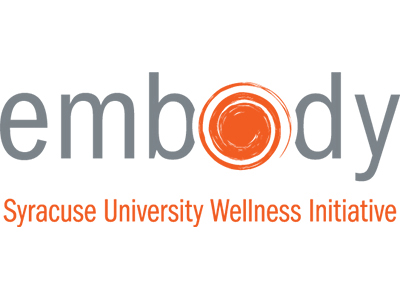 Faculty and Staff are invited to join Molly Amos and Joe Silino, TIAA financial consultants, for the following lunchtime sessions that will focus on what you can do now to improve your financial future:
 Overview of the Syracuse University Retirement Plans
Even though retirement may seem like a ways off, it's never too early to start saving. TIAA will guide you through the University's retirement plans, the advantages of participating, how to create a retirement strategy and how to update your account with TIAA.
Tuesday, Feb. 7
12:15-12:45 p.m.
304ABC Schine
Saving for Your Ideal Retirement
No matter where you are in life, you can plan and save for the retirement you want. Learn how to create an effective plan to help you pursue your long-term financial goals. This session will assist you with determining how much money you will need in retirement and how to create a plan to ensure you're saving enough to meet your needs.
Monday, March 20
12:15-12:45 p.m.
304ABC Schine
A Retirement Check-up 
Don't let retirement sneak up on you! Give your retirement savings strategy a checkup and learn steps to determine if you are on track for the retirement you want or if adjustments may be helpful. It's never too early or late to assess how you're doing on your retirement savings goals.
Wednesday, April 5
12:15-12:45 p.m.
304ABC Schine
Don't forget, TIAA offers personalized financial planning services to help you reach your retirement goals. TIAA consultants are available to meet one-on-one with you, on campus or at their Syracuse office. You can also receive advice online and by phone. To speak with a TIAA Financial Consultant, or to schedule an on-campus retirement planning session, call 855.842.CUSE (2873), or visit TIAA today. As part of your SU benefits package, this service is available at no cost to you.
If you require accommodations for any of the above sessions, please contact the Wellness Initiative at 315.443.5472 or wellness@syr.edu.
Questions? Email wellness@syr.edu or call 315.443.5472
Add your name to our email list to stay up to date on the latest wellness events.
Brought to you by the Syracuse University Wellness Initiative