Health & Society
Office of Health Promotion Promotes Culture of Consent on Campus
The Office of Health Promotion (OHP) is encouraging students to talk about a "Culture of Consent," a new conversation series on campus that explores media and interpersonal violence.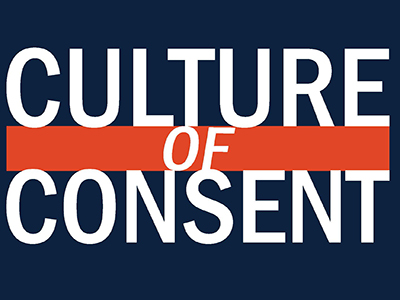 "'Culture of Consent' is a program to discuss aspects of our culture that make interpersonal violence acceptable. The goal is to discuss parts of our culture that are engrained and normalized by media, such as sexism, objectification, hypermasculinity, homophobia, transphobia and many more," says Michelle Goode, health promotion specialist in the Office of Health Promotion.
The purpose of these discussions is to help participants think critically about the media and popular culture that they consume. In this series of conversations, students are provided an opportunity to express their own opinions while hearing from others. The Peer Educators Encouraging Healthy Relationships and Sexuality (PEEHRS) team will lead these discussions, and encourage participants to challenge the notions of culture and discover the power of self-truth.
"We use open discussion as a format to talk about how we all can become more aware of, and then challenge, these harmful concepts. Everyone comes from different backgrounds and lived experiences—it is good to come together and find common ground or just being more open to hearing contradicting opinions," says Goode.
"Culture of Consent" meets on Thursdays from 8-9 p.m. in 340 Newhouse 2 through April 27.  Space is limited, so contact the OHP at healthpromotion@syr.edu if planning to attend. Light refreshments will be served. As part of Sexual Health Awareness Month, there will also be themed "Culture of Consent" discussions.
Together with students, faculty and staff, OHP provides prevention and education essential to students' health, well-being and safety, including sexual and relationship violence, alcohol use and mental health.
For more information about the OHP or the Culture of Consent series, contact Goode at 315.443.3514 or mlgoode@syr.edu.