Campus & Community
Mid Semester Progress Reports Conducted Through Orange SUccess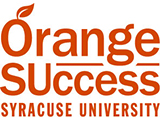 Students seeking information on class performance are turning to the University's new online advising tool that helps track success. Mid Semester Progress Reports (MSPRs) are now being conducted through Orange SUccess. Faculty have the opportunity to provide feedback for all undergraduate students, with the survey open from Feb. 21 until Feb. 28. Courses numbered 500 and above are not included in the MSPR process.
As a result of some limitations of the University's instructor data records, most teaching assistants cannot currently contribute to MSPRs. In future semesters, TA access will expand and allow faculty to specify whether their TAs should complete MSPRs. For this semester, TAs can continue to raise manual flags about students' academic successes and challenges as they occur.
Orange SUccess launched campuswide during the Fall 2016 semester in support of a key priority of the Academic Strategic Plan to enhance the student experience. One element of Orange SUccess allows faculty to either send kudos (job well done) or flags (this needs your attention) for students in their classes and their advisees. More than half of all undergraduates have received notifications from Orange SUccess. Many schools and colleges have integrated Orange SUccess into their advising activities and have found that the messages and information are helpful in recognizing academic challenges early.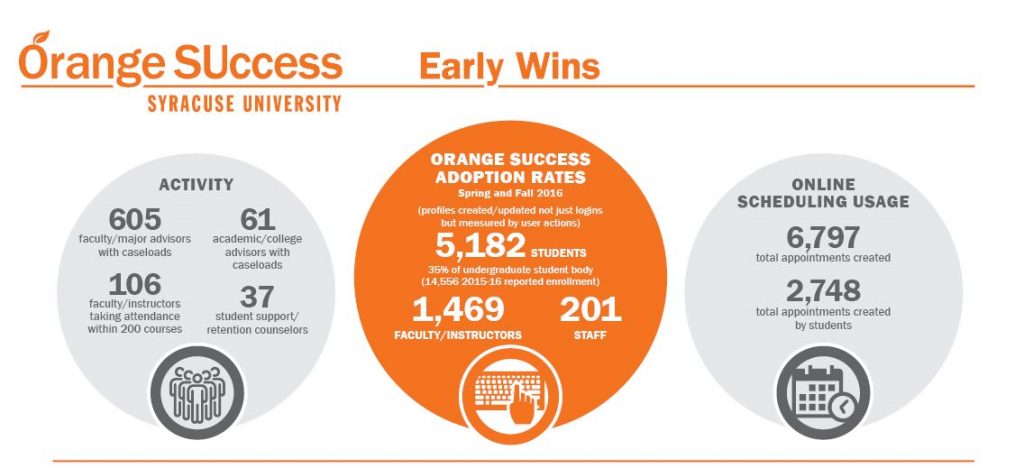 It produces a lot more dialogue between professors and students in a large lecture hall.

Economics Professor Don Dutkowsky
So far, Orange SUccess has been used to create nearly 6,800 meetings between faculty and students.
Among the feedback from students: "Getting a kudo was cool"; "Got an answer from my professor within 12 hours"; "Immediate response from my advisor and professor"; "Easy to schedule an appointment with my financial aid advisor."
Feedback from faculty who have used the system has also been positive. "It produces a lot more dialogue between professors and students in a large lecture hall," says Don Dutkowsky, professor of economics in the Maxwell School. "Orange SUccess helps us use our resources more efficiently to help the students with their courses. It's just a win-win proposition."
Information on how to retrieve the new MSPRs can be found on the Orange SUccess website.