Campus & Community
CFAC February JMAD: Tanksley
This month, our Journey through Music of the African Diaspora continues with Tanksley! Join us Feb. 16 at 5:30 p.m. at the Community Folk Art Center, 805 East Geneses Street, Syracuse, for a night of great music! Tanksley is a young singer-songwriter born in the Central New York region, a self-taught guitarist and pianist. At the age of 15, he began playing the family piano and received a guitar as a gift. Over the past few years he has spent countless hours honing his skills while writing and performing wherever possible.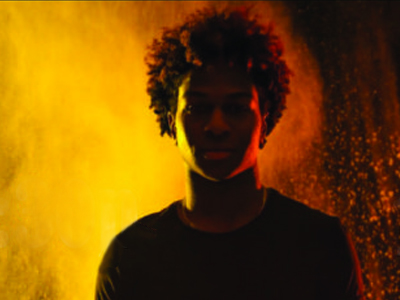 Tanksley's vocal abilities have been described as "smokey," "smooth" and "addicting." He is honored to have been a student of jazz great, Ronnie Leigh, and is currently being mentored by Carlos Alomar, David Bowie's guitarist, musical arranger and collaborator for decades. While escaping the need to be bound by genre-specific parameters, Tanksley finds freedom in his music and delivers a fresh and contemporary style all his own.
Rich with a variety of influences, Tanksley's music is straight from his soul. He has performed at venues throughout New York and is anticipating the release of his EP. For questions or further details, contact Tamar Smithers.
Tamar Smithers
tjsmithe@syr.edu
315.442.2230
African American Studies
URL: https://www.facebook.com/events/1866054870333679/?active_tab=discussion