Campus & Community
Career Services Hosts Nonprofit and Government Career Fair 2017
Career Services will host its annual Nonprofit and Government Career Fair on Wednesday, Feb. 15, from 11 a.m. to 2 p.m. in Panasci Lounge of the Schine Student Center. All students and alumni interested in pursuing opportunities in the nonprofit and government sectors are encouraged to attend.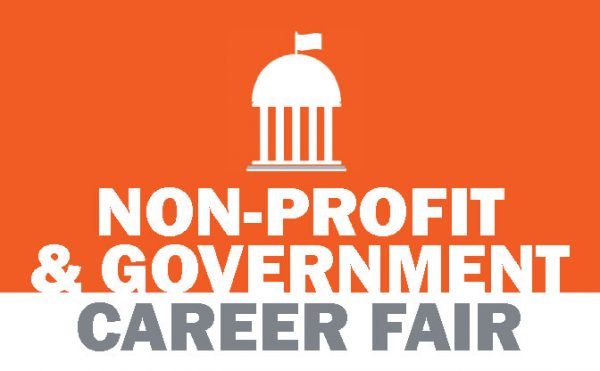 This year, more than 50 local, state and federal nonprofit and government agencies will participate in the event. The American Cancer Society, Special Olympics New York, New York State Department of Taxation and Finance, Teach for America, AmeriCorps, U.S. Department of the Army, U.S. Secret Service and U.S. Department of Agriculture are among the diverse organizations attending.
 "This career fair provides a perfect opportunity for students to meet and interact with prospective employers face-to-face, especially those interested in pursuing careers in service," says Susan Call, associate director of employer relations in Career Services.
Career Services encourages students to use the time to explore, engage and discover more about opportunities in their field or industry of interest. Fair attendees should bring copies of their updated resume to the fair.
Students may visit OrangeLink for a full list of employers and job and internship postings. Students are also encouraged to drop in to 235 Schine during drop-in hours or call to make an appointment (315.443.3616) to discuss their resumes and internship or job searches.
Career Services will also host the "Work that Matters: Service Year Panel Discussion" on Feb. 15, from 5-6:30 p.m. in 500 Hall of Languages.  The panel will feature representatives from Peace Corps, City Year, Teach for America and AmeriCorps-Vista.
For more information on the career fair or other offerings from Career Services, visit the Career Services website.