Campus & Community
Orange After Dark Releases Spring Schedule
Orange After Dark (OAD) welcomes the spring semester with its calendar of events, which include cosmic bowling, escape rooms, snow tubing and plenty more.
"We're bringing some new events to campus—specifically the comedian Adam Grabowski and the 'Survey Says' game show. We're excited to offer these free events to students in our own student center and we think students will really enjoy them," says Courtney Jones, associate director in the Office of Student Activities.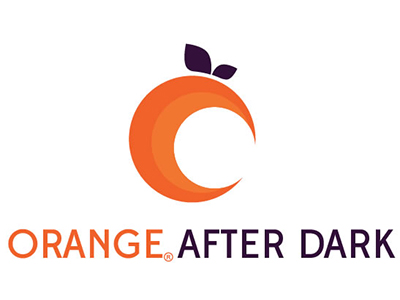 Since 2010, OAD has offered late-night entertainment at virtually no cost for students. Cosmic bowling has quickly become a student favorite, featuring a glow-in-the-dark extravaganza complete with friendly competition and free food. Most recently, OAD added Escape the Mystery Room to its scheduled events, one of many new and trending options for students to choose from this semester.
Each year, OAD continues to grow as events often sell out, with attendees numbering in the hundreds. This year, OAD has worked with student leaders to provide exciting and cost-effective opportunities to gather and connect in a safe environment.
"This is the second semester we are working with our new OAD Event Board, and we're really loving watching them grow as event leaders. We've been able to incorporate their input into events, especially the promotions we are doing at events. It's been fun bringing their ideas to life," says Jones.
In addition to the list of spring events provided below, OAD will once again offer other continuous programming for students throughout the semester with Late Night Movies on Friday and Saturday evenings. Movies are shown at Gifford Auditorium starting at 11 p.m. and free snacks are provided. A complete schedule of movies is available on the Late Night Movies Web page.
Through its ongoing collaboration with Recreation Services, OAD will continue to partner for Late Night at the Gym. From 10 p.m. to 1 a.m., students are encouraged to take part in collaborative activities, including volleyball, salsa and merengue classes, yoga, ice-skating and indoor soccer. All activities are free and the complete schedule of activities is on the Late Night at the Gym Web page.
Listed below is the OAD schedule of events for spring 2017:
Cosmic Bowling, Saturday, Jan. 21, 10:30 p.m. (Strike-N-Spare Lanes)
Wonderworks, Friday, Jan. 27, 10 p.m. (Destiny USA)
"Survey Says" game show, Saturday, Jan. 28, 10 p.m. (Schine Underground)
Adam Grabowski, comedian, Friday, Feb. 3, 10 p.m. (Schine Underground)
Escape the Mystery Room, Saturday, Feb. 4, 10:30 p.m. (Destiny USA)
"Fifty Shades Darker" movie, Friday, Feb. 10, 10:30 p.m. (Regal Cinemas, Destiny USA)
Paint Night, Saturday, Feb. 11, 9.30 p.m. (Sheraton Hotel Regency Ballroom)
Grocery Bingo, Friday, Feb. 17, 10 p.m. (Schine 304s)
Snow Tubing, Saturday, Feb. 18, 9 p.m. (Greek Peak)
Winter Carnival Glow in the Dark Late Night Skate Night, Friday, Feb. 24, 9 p.m. (Tennity Ice Pavilion)
Winter Carnival Laser Tag, Saturday, Feb. 25, 8 p.m. (Goldstein Auditorium)
Dave & Buster's, Thursday, March 2, 10:30 p.m. (Destiny USA)
Pinterest Party, Saturday, March 4, 10 p.m. (Schine 304s)
"Beauty and the Beast" movie night, Friday, March 24, 10:30 p.m. (Regal Cinemas, Destiny USA)
Cascades Indoor Waterpark, Friday, March 31, 9 p.m. (Cascades Indoor Water Park)
Get Air! Trampoline Park, Saturday, April 8, 10 p.m. (Get Air! Trampoline Park)
Black Light Dodgeball, Saturday, April 15, 10 p.m. (Flanagan Gymnasium)
"Finding Dory" encore screening,  Friday, April 21, 10 p.m. (Schine 304ABC)
Grocery Bingo, Saturday, April 22, 10 p.m. (Schine 304ABC)
Pancake Breakfast "Stressbuster," Sunday, May 7, 10 p.m. (Schine Dining)
The full list of events can be accessed by visiting the Orange After Dark website. Off-campus events, which include transportation, are $3, and all on-campus offerings are free.  Follow Orange After Dark on Twitter: @OAD_SU, #OrangeAfterDark.
Story by Justin J. Kim, communications intern with the Division of Enrollment and the Student Experience.