Health & Society
Financial Wellness Webinar to Kick Off New Year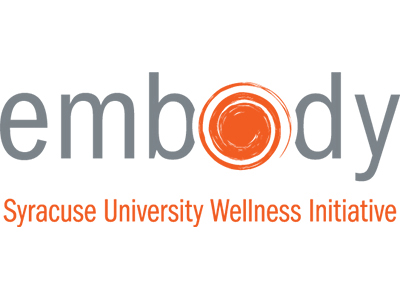 New Year, new you! Many times this phrase refers to making changes to eating or physical activity routines, but not in this case. The results of the 2016 faculty and staff wellness survey indicated that 50 percent of survey respondents were interested in financial wellness programs, and on Feb. 2, the Syracuse University Wellness Initiative is kicking off the first of six financial wellness education opportunities available to faculty and staff during the spring semester.
Start your year off right by re-evaluating your financial well-being and setting new goals!
Practical Money Management Tips in the New Year, live webinar presented by Carebridge
Thursday, Feb. 2
Noon-12:30 p.m.
If you are not able to join the live webinar, visit http://wellness.syr.edu/carebridgewebinars after Feb. 2 to listen to the archived webinar.
The Faculty and Staff Assistance Program provided by Carebridge is available 24/7/365 and can help you adjust to life's challenges.   Whether you need assistance identifying care for a child or an elder;  need help with your finances;  or desire assistance in coping with an emotion issues such as grief, stress or relationship conflicts, Carebridge can help. To access confidential services at any time, call Carebridge at 1.800.437.0911.
To learn more about Carebridge eligibility and services, visit http://wellness.syr.edu/carebridge
Questions? Email wellness@syr.edu or call 315.443.5472
Add your name to our email list to stay up to date on the latest wellness events.
Brought to you by the Syracuse University Wellness Initiative