Campus & Community
Alpha Phi Alpha Celebrates Founder's Week
Alpha Phi Alpha Fraternity, Inc.'s Delta Zeta Chapter will be celebrating the general organization's 110th anniversary with a series of events that are committed to manly deeds, scholarship and love for all mankind. The fraternity's commitment to service, leadership and advocacy will be shown throughout the week of Dec. 5, 2016.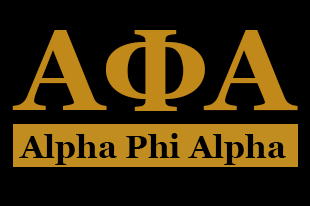 Beginning Dec. 5 is Networking 101: Professional Business and Etiquette; Our History: A Hidden Black Syracuse; Frederick Douglass Oratorical Contest; Food, Sex, and Fitness: A Foundation for Healthy Living; and Hope Benefit Festival. For more informational follow Delta Zeta's Instagram, @cuse_alphas.
Events will be located in the Schine Student Center.  Sponsored by the Office of Fraternity and Sorority Affairs.
URL: http://studentorgs.syr.edu/apa/about/
Contact: Roshad Meeks
662.242.0917
rdmeeks@syr.edu