Campus & Community
Wellness Survey Results Provide Insights, Direction to Programming
Nearly 1,600 faculty and staff responded to a recent wellness survey and provided valuable input into wellness habits and interests. The survey also identified areas of need as the University seeks to help faculty and staff maximize their well-being. Work will now begin to review the results and to help shape future programs and offerings at Syracuse University.
Survey participants were invited to submit their names for chances at a random wellness drawing. The winners of the survey prizes are:
For more information or to share feedback on current wellness offerings, contact Gail Grozalis, executive director of wellness programs, at 315.443.4193.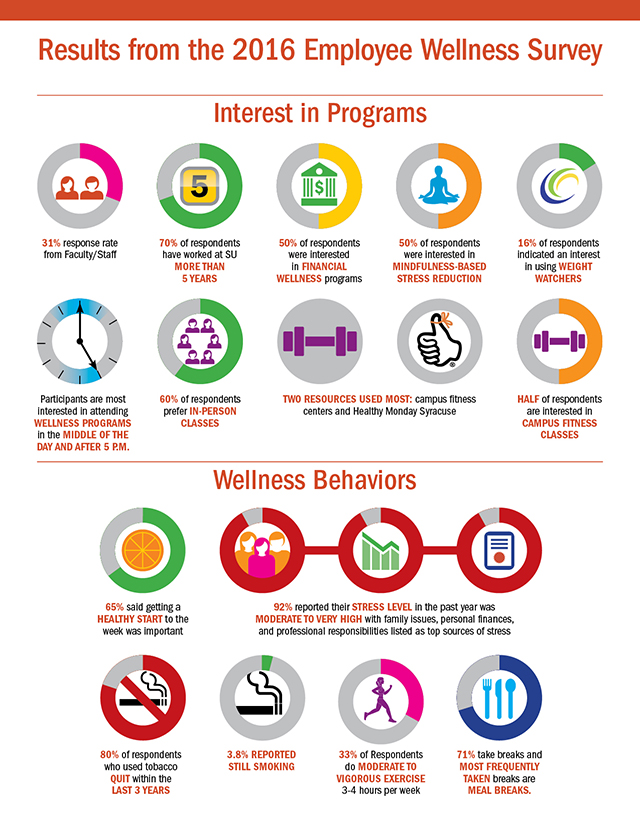 For a text version of the above infographic go here.