Campus & Community
United Way Campaign Halfway to Goal
Six weeks into the University's 45th annual fall campaign for the United Way of Central New York, 547 employees have pledged $146,312, slightly surpassing the halfway point of the $250,000 goal.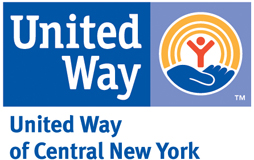 "We have six weeks remaining in the campaign and are reaching out to employees who have not yet made a pledge to reinforce the importance of their participation with a pledge of any amount," says campaign co-chairman Pete Sala. "Syracuse University is an integral part of this community and our campaign needs to reflect our commitment to its well-being."
Sala, vice president and chief campus facilities officer, and Dr. Ruth Chen, professor of practice in the College of Engineering and Computer Science, co-chair the employee campaign, with the theme of "Game Changer." They lead a cross-campus committee of employees who hold special events on campus, publicize the campaign in departments and divisions, and communicate the benefits of participation.
Eighty-five cents of every dollar donated to the United Way goes to funded programs, reflecting one of the highest levels of fiscal responsibility as reported by Charity Navigator.
"The agencies we support through the United Way provide essential services to our community," says Dr. Chen. "And the United Way has proven itself to be a trusted steward of our philanthropic dollars."
Employees can give anytime through the end of December through MySlice.
Dr. Chen is a member of the board of directors of the United Way of Central New York, along with Lerner Center Program Director Rebecca Bostwick.
For more information about the University's United Way campaign, visit uw.syr.edu.