Campus & Community
She's The First Syracuse—Skate for a Cause: Glow-in-the-Dark Roller Rink Party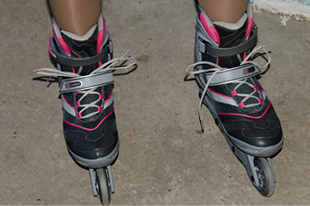 She's the First Syracuse presents Skate For A Cause, Syracuse University's very first glow-in-the-dark roller skating party.
It's happening Saturday, Oct. 22, 2016 from 7-11:30 p.m. at Goldstein Auditorium. All proceeds will go toward our scholar in Kenya, Mbithe Pius.
Can't skate? No problem! Come out and enjoy the free food and music by @djstrikah. Tickets are $5 and are on sale now.
Contact: Winsome McIntosh
She's The First Syracuse
347.554.4714
wamcinto@syr.edu