Campus & Community
LBGT Resource Center Presents Coming Out Month 2016
The LGBT Resource Center is presenting the annual Coming Out Month celebration throughout the month of October. The celebration includes an entire month of lesbian, gay, bisexual, trans, queer and asexual-themed programming, including speakers, performances, a film screening, Queer Zumba and a new Day of Action, offering students an opportunity to volunteer with the Q Center in the City of Syracuse.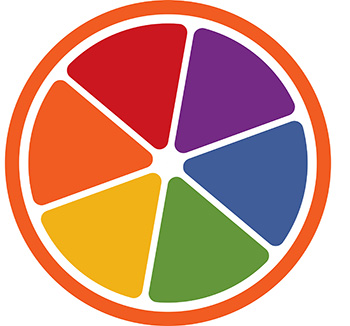 The month began with the LGBTQpartAy, an evening for members of the campus LGBTQA communities to connect, enjoy food and music, and participate in the Coming Out Month whiteboard campaign. Pride Union, Syracuse University's undergraduate LGBTQA student organization, also hosted Coming Out Stories.
"Every year, it's great to come together with students, staff and faculty to think about designing a month filled with programs and events that celebrate and raise awareness about LGBTQA identities," says Tiffany Gray, director of the LGBT Resource Center. "This year, we have a great variety of programs, ranging from speakers who are leading voices in the LGBTQA community to performance arts. We hope everyone finds something that they can take part in and join us in the celebration."
One of the most anticipated events of the month is a dance performance by The Prancing Elites on Thursday, Oct. 20, at 7 p.m. in the Schine Underground.  The Prancing Elites are a dance troupe of five Black, gay and gender non-conforming members from Mobile, Alabama. The troupe was featured on Oxygen in their show The Prancing Elites Project. Tickets for the performance are free and available at the Schine Box Office.
At each event throughout the month, attendees are encouraged to donate canned goods, which will be given to the Q Center's food pantry.
Events throughout the month include:
11 – You Are Not Alone List featured in the Daily Orange
11 – Safer People, Safer Spaces: Coming Out Month Edition
5-8 p.m., location TBA
12 – Queer Liberation and Environmental Justice Workshop featuring singer-songwriter and activist Evan Greer
5-8 p.m., Hendricks Chapel Noble Room
13 – Screening and Discussion of "The Danish Girl"
6-9 p.m., Café Q, LGBT Resource Center (750 Ostrom Ave.)
4:30 p.m., Ernie Davis Exercise Room
Noon-3 p.m., Syracuse
25 – Contentious Conversations: Relationship Violence and Sexual Assault in Queer and Trans Communities6-8 p.m., location TBA
26 – Open Mic Night6-8 p.m., Café Q, LGBT Resource Center (750 Ostrom Ave.)
26 – Intersex Awareness Day
Wear purple or yellow to raise awareness for Intersex Awareness Day
The LGBT Resource Center is also hosting Scary Movie Fridays, starting Oct. 7, each Friday in October to offer students a chance to informally gather at the LGBT Resource Center during Coming Out Month, enjoy scary movies in spirit of Halloween, and visit the space.
The month-long celebration also coincides with the welcoming of the LGBT Resource Center's new associate director, Britany Cashatt.  Cashatt comes to Syracuse University after serving as the program coordinator at University of California-Irvine's LGBT Resource Center. Please note, Britany uses they/them/theirs pronouns. They bring a vast skill set in programming, facilitation and student-centered support to the LGBT Resource Center.
"We are thrilled to welcome Britany at such an exciting and important time during the year," says Gray. "They are diving right in and experiencing the vibrancy of our celebration during Coming Out Month."
The LGBT Resource Center will also continue to host their discussion groups throughout the month, including Cross Q Connections, an open discussion group for lesbian, gay, bisexual, trans, queer, questioning and asexual people and their allies; Embody, a closed discussion group for genderqueer, gender non-conforming, gender questioning and trans identified people; and Fusion, a closed discussion group for lesbian, gay, bisexual, trans, queer, questioning and asexual people of color.
For more information about Coming Out Month, visit the LGBT Resource Center website.