Arts & Culture
Great Expectations in Store for the Opening of the Syracuse Stage Season
Syracuse Stage opens its 2016-2017 season with Charles Dickens' classic "Great Expectations." Adapted for the stage by Gale Childs Daly and directed by Michael Bloom, the production runs Oct. 19-Nov. 6 at the Archbold Theatre in the Syracuse Stage/SU Drama Complex, 820 E. Genesee Street.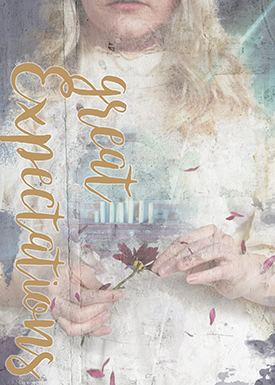 The story of "Great Expectations" traces the life of Pip, an orphan in 19th century England. From childhood through adulthood, he rises from poor beginnings as he aspires to be a gentleman. In a journey filled with kindness and cruelty, Pip comes to realize that an increase in wealth and status does not necessarily make a happy and fulfilled life.
Daly's foray into "Great Expectations" began when she was assigned to write a 45-minute stage adaptation of the book as part of an educational outreach tour. "I thought that was impossible," says Daly of the task, "But I said okay." The success of the outreach tour led to her writing the adaptation's current two-act version, a project that took two years to complete.
The greatest strength of Daly's script is her tightening of the source material's multiple plotlines and characters to focus on the story's center, the orphan Pip. Daly created a fast-paced and easily understandable story, for lifelong Dickens fans and Dickens novices alike.
Daly's adaptation was one of the things that attracted director Bloom to the production. "I think it's very clever," says Bloom of the adaptation, "It really does a pretty accurate job of getting the basic story across. It also does it in a very fleet way, which is a great thing. And it has a lot of humor, which is true to the novel as well."
The production employs a six-member cast, five of whom will be quickly switching costumes and accents as they narrate Pip's journey and play the major characters in Pip's life. "It's really fun to come in and see a group of artists … just give virtuosity performances in different roles," says Daly. "I think that's one of the reasons why people like Dickens, too, is that you just get to live in this world of fantastic characters."
Bloom notes both the joy and the challenges of directing a small ensemble cast that juggles dozens of roles. "You get to see the versatility of actors. That's always a joy," says Bloom, "The challenge is that you have to make these changes very, very quickly."
Daly's career in the theater has seen her juggle the roles of playwright, actor, director, teacher and parent. Her stage adaptations include "The Secret Garden" and "The Story of Opal." Her acting credits include "The Crucible" and "Much Ado About Nothing." Her directing credits include "Rosencrantz and Guildenstern Are Dead" and "Julius Caesar." She currently lives in Milwaukee with her husband, actor Jonathan Gillard Daly, and their two children.
Bloom served as artistic director of the Cleveland Play House from 2004-2013. Before that, he was the head of the stage-directing program at the University of Texas in Austin. He has also taught at New York University, Harvard University and Scripps College. Bloom's directing credits include productions for American Repertory Theatre, the Old Globe Theatre, the Alley Theatre and the Williamstown Theatre Festival, among others. In 2001, he published the book "Thinking Like a Director." He has also contributed feature writings to American Theatre Magazine and The New York Times.
Tickets are available in-person at the Box Office, by phone, 315.443.3275, or online at www.syracusestage.org.