Arts & Culture
Blackstone LaunchPad Hosts E-Meetup Thursday
The Blackstone LaunchPad is hosting an e-meetup for entrepreneurs in creative industries on Thursday, Oct. 27, from 6:30-8:30 p.m. The event will be held on the first floor of Bird Library, starting with a sign-in reception at the LaunchPad, followed by a networking event in the Peter Graham Scholarly Commons.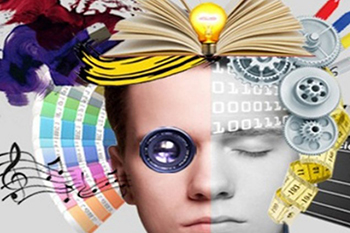 E-meetups are an ongoing series sponsored by the LaunchPad on topics of interest to entrepreneurs. Events are monthly, rotate around campus and feature different themes. They feature topics or trends that are of interest to many academic program areas. The format includes:
networking and refreshments;
student venture pitches;
visiting entrepreneurs and guest speakers; and
interactive table conversations on ideation, developing your business model, building your team, marketing your venture, enabling technologies and more.
Participants don't need a venture to come. They are open to anyone on the Syracuse University campus who wants to be part of a group of like-minded people interested in innovation and entrepreneurship.
The event on Oct. 27 explores the creative industries—the force powering the new economy and driving innovation across many high growth job sectors. These include:
advertising and marketing
architecture
arts management
broadcasting, radio and television production
design: product, graphic, fashion, interior and environmental design
education and on-line learning
entertainment and media
film, computer art and animation, video and photography
fine arts across all media
food and the culinary arts
game development, AR and VR and emerging technologies
hospitality, tourism and events productions
IT, software and computer services
lighting and sound design, stage design, production tech
literature, writing and publishing
museums, galleries and libraries
music, visual and performing arts
web and mobile app development
To sign up to pitch, e-mail launchpad@syr.edu and for information on future events follow https://www.facebook.com/LaunchPadSYR