Arts & Culture
Syracuse Stage to Host Sensory-Friendly 'Mary Poppins' Performance
Syracuse Stage will host the first sensory-friendly live production in the region with a performance of "Mary Poppins."  Welcoming to individuals with sensory, social and learning disabilities and their families, the performance will have special accommodations that create a more relaxed theater experience without losing the magic of a live performance.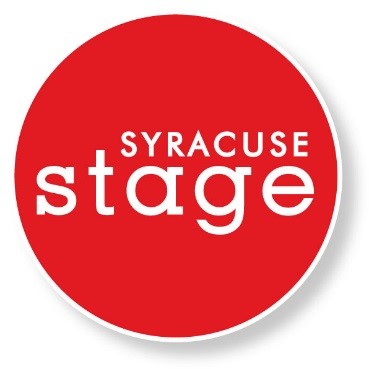 The special sensory friendly show will be held on Saturday, Jan. 7, 2017, at 3 p.m. All tickets are $25 and include a 100 percent refund right up to the start of the show. Tickets for the "Mary Poppins" sensory-friendly performance are now available and can only be purchased in person at the Box Office, 820 E. Genesee St., Syracuse, or by phone, 315.443.3275.
Syracuse Stage hopes this and other adaptations provide parents with an opportunity for the whole family to enjoy live theater without having to worry about abiding by traditional theater rules or disturbing other patrons.
"We are excited to offer a truly 'supercalifragilisticexpialidocious' sensory-friendly performance to families who may not be comfortable attending a regular performance," says Bob Hupp, artistic director for Syracuse Stage. "It is our hope to create a safe space where parents won't need to worry about their child fidgeting, having to take a break when it's not intermission or making noises during the performance. The joy and communal experience of live theater is something that we want everyone, no matter any sensory sensitivities, to be able to enjoy."
Special accommodations in the sensory-friendly performance of "Mary Poppins" will include:
lower sound levels, especially for loud or startling noises;
reduced stage lighting;
increased lighting in the theater to allow easier movement if necessary;
preparatory materials provided to parents and children before the show so families know what to expect, from the box office to the seats to what costumes may be seen;
use of iPads or smart phones if being used as a child's communication device;
designated rooms outside the theater for those who may be overwhelmed and need a minute to self-regulate; and
specially trained ushers, staff and volunteers.
The beloved family musical "Mary Poppins" brightens everyone's spirits with an enchanting mixture of irresistible story, unforgettable songs, breathtaking dance numbers and astonishing stage magic. The Banks children, Jane and Michael, have been positively beastly to a series of nannies. Enter (from above, of course) Mary Poppins with her magic tricks and common sense know-how to charm children and grown-ups alike and remind them how important they are to each other. Peter Amster ("The Fantasticks," "This Wonderful Life," "Alfred Hitchcock's the 39 Steps," "Moby Dick," "A Christmas Carol" and "Ken Ludwig's Baskerville: A Sherlock Holmes Mystery") directs with choreography by Anthony Salatino and musical direction by Brian Cimmet. "Mary Poppins" played more than 2,500 performances on Broadway and won seven Tony Awards, including Best Musical (2007). Co-produced with the Syracuse University Department of Drama.
For more information on the sensory-friendly performance, contact Kate Laissle, assistant director of education, Syracuse Stage, at 315.442.7755 or kmlaissl@syr.edu.