Health & Society
Health Promotion Introduces Mental Wellness Peer Educator Program, Plans for Mental Health Awareness Week
The Office of Health Promotion is offering a new Mental Wellness Peer Educators program for the 2016–2017 academic year. The volunteer peer educators seek to engage students in discussions about a variety of topics related to mental health and wellness, including sleep, stress reduction, time management and mindfulness.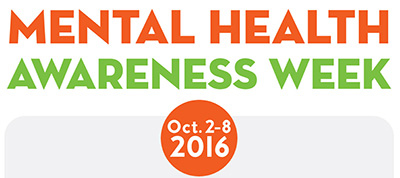 The program is led by Kristelle Aisaka, a health promotion specialist focusing in mental health who came to Syracuse University this year. Aisaka received dual master's degrees in public health and social work from Washington University in Saint Louis, where she also worked as a mental health coordinator in Health Promotion Services.
"Here at SU, I'm hoping to foster more collaborative relationships to positively impact the conversation about mental wellness and mental health," says Aisaka. "We've pulled together a great group of students who will all be involved in the education and outreach that our office provides around mental wellness, whether that's giving presentations on mental health, facilitating discussions about stigma or participating in outreach and awareness events."
The group is currently preparing for Mental Health Awareness Week, which takes place from Oct. 2-8 and is a combined effort with help from Student Association, Active Minds, the Counseling Center, Hendricks Chapel and other campus partners. Events for the week include a presentation on substance use and mental illness, a panel discussion about intersectionality and mental health, and bringing therapy dogs to the Quad. One key event is Syracuse Setbacks on Wednesday, Oct. 5, at 7 p.m. in Stolkin Auditorium, Physics Building. Students will have the opportunity to hear staff, faculty and administrators talk about success, failure and everything in between.
Aisaka hopes that Mental Health Awareness Week will be a starting point for many more conversations about mental health and wellness. Student leaders are encouraged to invite Mental Wellness Peer Educators to facilitate a discussion around mental health and wellness at floor meetings, general body meetings or any other formal or informal gathering.
Applications to be a peer educator for the 2016–2017 academic year are closed, but students interested in getting involved can join the volunteer listserv available on the Health Promotions website. For more information, contact Aisaka at 315.443.3514 or kkaisaka@syr.edu.