Health & Society
Department of Child and Family Studies Renamed
Effective July 2016, following necessary University review and approvals, Falk College's Department of Child and Family Studies was renamed the Department of Human Development and Family Science. The new department name integrates faculty expertise in early childhood education and care, lifespan development and family studies, complemented by interdisciplinary, cross-cultural and international scholarship. Teaching and degree requirements at the undergraduate and graduate levels take a lifespan perspective on development, versus focusing only on child development. Therefore, human development as part of the department name better captures pedagogical and research efforts.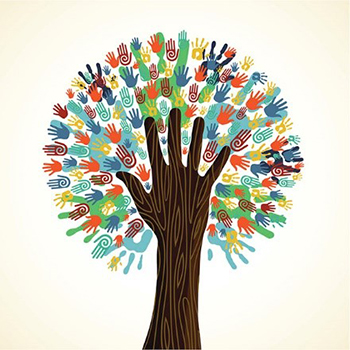 The former department name dates back to an earlier period prior to the 1980s when the field emerged from the intersection of home economics, early childhood education and care, and child psychology. The field has changed fundamentally and today is a dynamic interdisciplinary endeavor that studies developmental processes utilizing research methods and techniques typical of other social sciences.  The change is consistent with professional journal names and the professional research organizations that oversee these fields, as well as the names of aspirational peer departments both nationally and internationally.
The newly named department will continue to build on its proud historical lineage and traditions that have evolved over the last 88 years.  From the program's initial start with a few courses in child care, additional courses in family living and child development were added in the subsequent years until the College of Home Economics was renamed the College of Human Development in 1971. The Department of Child and Family Studies was previously named the Department of Child Development and Family Relationships before it was renamed in the 1980s.
Over the years, several stalwarts—like Bettye Caldwell, who ran one of the nation's first intervention programs in the Early Head Start program; Sol Gordon, who established the Family Plan­ning and Population Education Center; Bernice M. Wright, whose leadership in early childhood education and care was instrumental in campus programs still in existence today; Alice Honig, an internationally renowned child development scholar; and Anna Babic, who offered the first University-wide undergraduate course in gerontology—served as department faculty.
While the department's name has changed, students will still receive a B.S., M.S, M.A.,  or Ph.D. in Child and Family Studies as this degree name is officially registered with New York State at this time.