Media, Law & Policy
The motives and mechanism for putting Gawker out of business is "something to worry about"
Roy S. Gutterman, Director of the Newhouse School Tully Center for Free Speech and Associate Professor of Newspaper and Online Journalism, offers insight on the events that led to Gawker Media being put up for auction. Gutterman, an alumni of both Newhouse and Syracuse University College of Law is an expert on communications law and the First Amendment. He is available to speak to media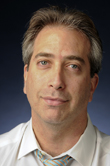 "The invasion of privacy judgement in favor of Terry Bollea, aka Hulk Hogan, delivers a crippling blow to Gawker and poses serious concerns for the free press. Tort damages, even punitive damages, must be related to a level of harm, and these damages far exceeded any harm incurred by the plaintiff, especially when he had previously publicly spoken about similar private matters. There were plenty of factual questions about what happened here that the jury seems to ignore.
It is also troubling that the plaintiff's litigation was secretly financed by someone with deep pockets and an axe to grind with Gawker.
There was no evidence that Gawker played any role in secretly or surreptitiously recording the incident. Gawker received the recording and made some snarky comments about a very public plaintiff and the semi-public wife of his very public friend. This was not a sympathetic plaintiff who came to court with clean hands. The law is pretty clear that the media is legally protected from liability for information that may be the result in someone else's breach of the law. Lawfully obtained information that may be the result of someone else's lawbreaking is still protected under the First Amendment. That should play out on appeal.
There certainly is a role under the law to protect the privacy of individuals, but private people and very public figures are two distinct categories.
Using the law, and civil judgments to exact revenge on the media is nothing new. We have seen this type of litigation and harsh judgments used to silence the press during the Cold War, the Civil Rights movement, even the early days of the post-American Revolution. But it is quite different here, and an abuse of the court system.
Gawker's bankruptcy is sad. Granted, Gawker is not everyone's cup of tea. The Republic will certainly survive without Gawker, but the motives and mechanism for putting the company out of business is something to worry about. In the current political environment, lots of people do not see anything wrong with punks in the press not only for misbehavior but content that they do not like, and that is scary.