Campus & Community
Nine Current and Former Athletes, Coaches to Participate in Olympics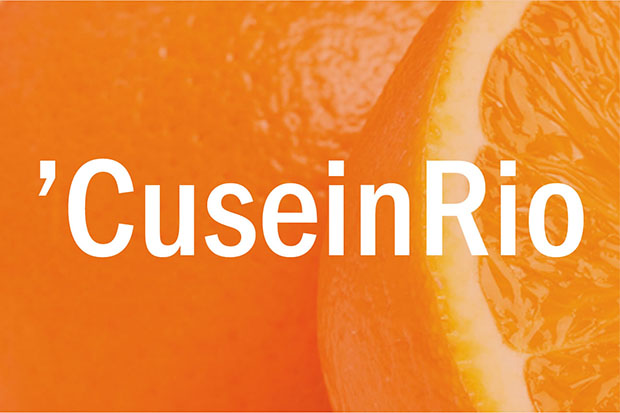 There will be plenty of Orange at the 2016 Summer Olympics (despite the absence of an orange ring in the Olympiad symbol), as nine current and former athletes and coaches from Syracuse University travel to Rio de Janeiro, Brazil, to compete on the international stage.
Participants include basketball players Carmelo Anthony and Michael Gbinije, rower Natalie Mastracci, field hockey player Alyssa Manley, heptathlete Uhunoma Osazuwa and track & field athletes Flings Owusu-Agyapong and Katie Zaferes.
Herman Frazier, senior deputy director of athletics and a 1976 Olympic gold medalist, says the delegation underscores Syracuse's status as a national elite program.
"I'm excited for all of the athletes, including those from Syracuse University," says Frazier, who also served as the chef de mission for the United States at the 2004 Summer Olympic Games in Athens, Greece, where the team brought home a record-breaking 103 medals. "It's an undeniable once-in-a-lifetime experience and education that you receive when you're involved in the Olympics. It's global, and there's nothing larger."
For the fourth Olympics in a row, Anthony of the New York Knicks, will play for the U.S. men's national basketball team. Syracuse head coach Jim Boeheim'66, G'73 will make his third appearance as an assistant coach for Team USA, and Syracuse assistant coach Mike Hopkins '93 will return to help the defending gold medalists to victory.
Fresh off of being drafted by the Detroit Pistons after a stellar Final Four appearance, Gbinije'15, who earned a bachelor's degree in communication and rhetorical studies from the College of Visual and Performing Arts, will play for the Nigerian men's national basketball team.
Former Orange rower and 2012 Olympic silver medalist Mastracci '11, who earned a bachelor's degree in English and textual studies from the College of Arts and Sciences, will rejoin Canada's women's eight, which took second in the London games.
For the second straight Olympics, Syracuse will have a women's field hockey player competing for a medal. Honda Sport Award winner Manley, who also led the Orange to a 2015 national championship, looks to help Team USA win its first medal in the sport since 1984. Manley '17, who is pursuing a degree in child and family studies in the Falk College, follows the Orange's Shannon Taylor '08, who competed in the London 2012 Summer Olympic Games.
Two-time Big East heptathlon champion Osazuwa '10, who earned a bachelor's degree in biochemistry from the College of Arts and Sciences, will represent Team Nigeria. She is making her second straight Olympic appearance, after a successful showing at London 2012.
Another Big East champion, Owusu-Agyapong, '11, who earned a bachelor's degree in public health from Falk College, will represent Team Ghana at the Rio Games. The former All-American will compete in the 100-meter dash and the 4×100-meter relay. She also has the distinction of leading her country's contingent, as well as being the flag-bearer in the games' opening ceremony.
Like Owusu-Agyapong, Zaferes '12, who earned a bachelor's degree in physical education from the School of Education,  is a decorated 2012 track and field alumna. The two-time All-American will represent the United States in the women's triathlon and will compete on Aug. 20.
The campus community is invited to watch the Olympics Opening Ceremony beginning at 6:30 p.m. Friday, Aug. 5, at the Slutzker Center for International Services, 310 Walnut Place.