Campus & Community
Sala, Dr. Chen Lead Largest United Way Campaign in University History
As fiscal year 2016 concludes this week, the University closes the books on its 44th United Way fundraising campaign, yielding $229,523.71, the largest amount raised in the history of the long-running Syracuse University-United Way partnership.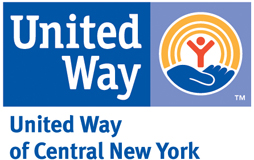 Peter Sala, vice president and chief campus facilities officer, and Dr. Ruth Chen, professor of practice in the College of Engineering and Computer Science, co-chaired the employee campaign, with the theme of "Game Changer." They lead a cross-campus committee of employees who held special events on campus, publicized the campaign in departments and divisions, and communicated the benefits of participation.
Throughout the fall and spring semesters, employees were encouraged to make a gift of any amount to support the United Way's funding of 34 agencies and 91 local programs. A pledge card was mailed to all employees in early October and a new online giving form in MySlice provided a secure, paperless giving option throughout the entire campaign. Nearly 500 employees gave using the online form.
Events held on campus—from bake sales to Dome fan fundraisers— contributed $25,985 to the campaign. Local retirees were also part of the effort, contributing more than $12,000.
"We are proud of the University's response to our campaign outreach. The number 44 continues its winning tradition," says Pete Sala.
The United Way is the only nonprofit the University partners with as "one University," with payroll deduction as an option for giving.
In the last five years Syracuse University employees have contributed more than $1 million dollars to the United Way, raising an average of $210,000 each year.
"The dollars we donate to the United Way are invested carefully back into our community," says Dr. Chen. "The United Way is a trusted partner to our University."
The United Way supports agencies and programs that have met strict criteria for financial management and stewardship of donor dollars.
Dr. Chen is a member of the board of directors of the United Way of Central New York, along with Lerner Center Program Director Rebecca Bostwick.