Campus & Community
Participate in Young Adult Alcohol Study Research Project
The Young Adult Alcohol Study is designed to better understand drinking behaviors among college students.
To qualify for the study, you must (1) be of Caucasian descent, (2) be between the ages of 18 and 30, (3) college student, (4) speak English, and (5) report drinking four or more alcoholic drinks for women and five or more drinks for men on the same occasion on each of three or more days within the past two weeks.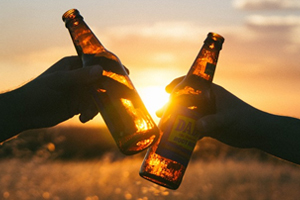 If you choose to participate in this study, you will be asked to donate saliva that will be used for analyzing the types of genes and the hormone responses associated with alcohol use. You will complete a questionnaire focused on your alcohol and substance use, your mood and affect, and your life events. Following the questionnaire, you will engage in several experiments and tasks. As a part of the experiments, you will be exposed to an alcoholic beverage but will not drink it. You may experience some stress as a result of participating in one of the experimental procedures. Your heart rate will be continuously assessed via a small chest strap heart monitor, and your saliva sample will be collected several times. In between experiments and tasks, you will relax in a waiting room and complete a questionnaire. These tasks will take approximately three-and-a-half hours of your time.
All information that you provide us will remain confidential; that is, your personal identifying information will not be attached to your responses and genotypes. In consideration for your time and effort, you will receive a payment of $35 at the completion of the study.
If you are interested in participating in this study or you have any questions about this study, please contact us by email at sualcoholstudy@gmail.com. Additional brief email screening will be required to determine if you are eligible for our study. This study will be conducted at our lab located at 426 Ostrom Avenue, and we are scheduling participants at 5 p.m. every day from Monday to Thursday.
Jueun Kim, M.A.
Doctoral Student
Clinical Psychology
Syracuse University