Campus & Community
Opportunities to Reflect, Resources Available in Wake of Orlando Tragedy
Members of the University community are encouraged to seek out various campus resources for reflection and support following the mass shooting in Orlando, Fla., over the weekend.
Forty-nine people were killed and 53 were injured when a gunman entered an LGBT nightclub and began shooting early Sunday morning.
In his latest Orange Friends message, Chancellor Kent Syverud called the shooting "an act of staggering cruelty and hate against the LGBTQ community specifically and against our society as a whole." He added: "We send our thoughts and condolences to the families of the lost and injured, to the greater Orlando community, and to all our alumni—in Florida and throughout the world—shaken and saddened by this bloodshed. If knowledge is light, and light remains our great hope against the darkness, I promise that we will do everything in our power to keep that light shining here."
In a letter to the SU-LGBT-Community listserv, Tiffany Gray, director of the LGBT Resource Center, shared her thoughts following the tragedy: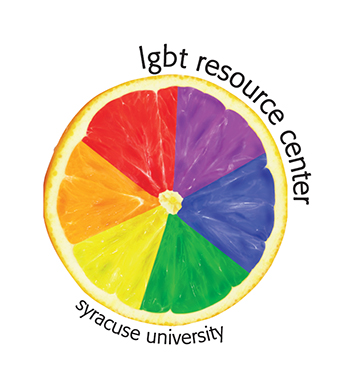 "On behalf of the LGBT Resource Center, I write this email with a heavy and broken heart. The tragedy that occurred on Sunday is yet another horrific reminder of the ways in which violence is inflicted on LGBTQ people. We also recognize and affirm that the intersections of our multiple social identities further complicates our experiences, lives and existence.
"While I don't have the 'perfect' words right now, I will simply say: We see you. We are here for you. We are in solidarity with Orlando and all people with marginalized genders and sexualities and we will continue to be advocates for social justice and liberation not only for ourselves but for others."
Gray noted that the LGBT Resource Center is open until 4:30 p.m. to provide support and community. The center can also be reached at 315-443-3983.
There are also other campus resources available to assist community members through this difficult time. Students can contact the Counseling Center, 24 hours a day, seven days a week at 315-443-4715. Staff and faculty can contact Carebridge, the University's Faculty and Staff Assistance Program, 24-hours a day, 7 days a week at 800-437-0911.
Hendricks Chapel will be open for silent prayer, reflection and meditation from 7:30 a.m. to 4 p.m. Tuesday through Thursday. A chaplain will be available for counseling and comfort from noon to 4 p.m. in the Chaplains Suite (lower level of Hendricks) Tuesday, June 14.