Campus & Community
Bookstore Closed for Year-End Inventory
The Bookstore will be closed Thursday, June 23, for fiscal year-end inventory. The Bookstore will reopen Friday, June 24, at 8:30 a.m. In addition, the book departments will be closed on Wednesday, June 22.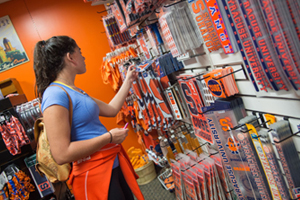 I.D. orders to the Bookstore must be received no later than Wednesday, June 22, to be charged as a fiscal 2016 expense. I.D. orders received after Wednesday, June 22, will be processed after fiscal year-end and charged as a fiscal 2017 expense.
Should you have any questions, please do not hesitate to contact us. We appreciate your patronage and look forward to serving you in the future.
URL: bookstore@syr.edu
Contact: Kathy Fonda
University Bookstore
315.443.9947
kjfonda@syr.edu