Campus & Community
Anchors A-Whey Study: Curious About Your Cardiovascular and Cognitive Health?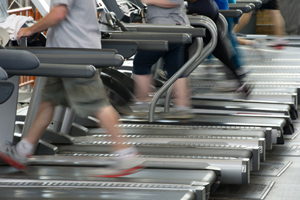 The Department of Exercise Science's Human Performance Laboratory is continually recruiting for a research study examining the effect of whey protein (milk protein) supplementation on artery and brain health. You may be eligible if you are 60-85 years old, do not smoke or have diabetes or kidney disease.
All research will take place at the Human Performance Laboratory on the main campus of Syracuse University (820 Comstock Ave, Women's Building). Free parking or transportation costs will be provided.
Here is some information about this study:
• One initial visit (one hour) to determine eligibility
• Two-hour study visit for assessments of artery and cognitive function
• You will be given either whey protein or carbohydrate powder to mix and consume as a drink twice each day for 12 weeks
• After six and 12 weeks we will ask you to return to the laboratory for repeat testing (two hours each visit)
• You may receive up to $100 compensation for completing the full study!
If you are interested in learning more about this study please email hplcuse@gmail.com or call 315.443.4540.
In your response, please include:
• Age
• Current list of medications
• Please indicate if you smoke, have diabetes or kidney disease or if you have experienced at cardiovascular event (heart attack or stroke) in the past six months
• Please also include a list of available dates for the initial one-hour study visit (preferably mornings)
Thank you!
The Human Performance Laboratory
Contact: Kevin Heffernan
Syracuse University, Department of Exercise Science, The Human Performance Laboratory
315.443.4540