Campus & Community
2016 RecycleMania Collegiate Recycling Competition Final Ranking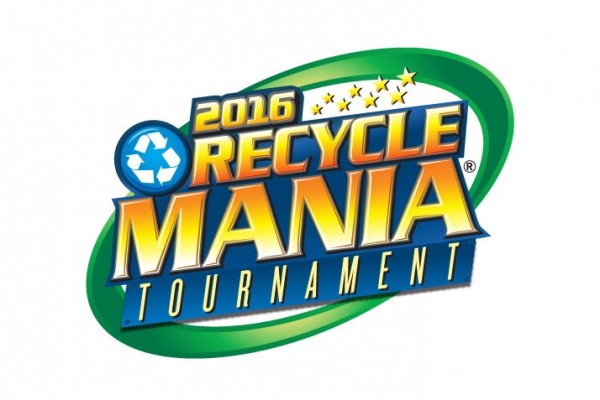 Syracuse University ranked first in the Gorilla Prize, second in the Per Capita Classic and third in Grand Champion out of all competing schools located in New York State in its three competition categories for RecycleMania, the eight-week national recycling and waste reduction competition.
Colleges and universities across the United States and Canada were ranked each week based on the amount of collected recycling, food organics and trash. The University submitted and was ranked based on actual weights collected each week by the University's Sustainability Division for the competition.
"We are incredibly proud of all of SU's efforts this year and happy to be a model for other schools in New York State and at a national level," says Melissa Cadwell, sustainability coordinator for the Sustainability Division.
The Gorilla Prize recognizes schools with the highest gross tonnage of combined paper, cardboard and bottles and cans. Syracuse University came in 15 out of 276 nationally with 934,280 lbs. of recyclables, which is 11,268 lbs. more than the University recycled during the course of last year's competition.
The University ranked 27 out of 267 in the Stephen K. Gaski Per Capita Classic, which measures the weight of recyclables divided by the campus population.
With a recycling rate of 47 percent, Syracuse University came in 48 out of 207 in the Grand Champion category, which combines trash, recyclables and food organics to determine the school's recycling rate as a percentage of overall waste. The higher the rank in the Grand Champion, the more waste prevention and the stronger recycling program, according to RecycleMania's website.
The cumulative greenhouse gas reductions for the University's efforts were the equivalent of preventing the release of 982 metric tons of carbon dioxide equivalent, or the equivalent of removing 192 cars from the roads or preventing the energy consumption of 85 households, according to RecycleMania's calculations.
RecycleMania's mission is to inspire, empower and mobilize colleges and universities to benchmark and improve efforts to reduce or eliminate waste.
The Sustainability Division can provide further information on sustainability and recycling efforts. Visit the SU Sustainability website, follow @SustainableSU on Twitter and check out the Syracuse University Sustainability Facebook page. To learn more about RecycleMania, visit http://recyclemaniacs.org/.
Story by Alison Gibson G'16, a public relations intern with the Sustainability Division