Campus & Community
Tiq & Kim Milan to Speak April 6 as Part of Annual Transgender Day of Liberation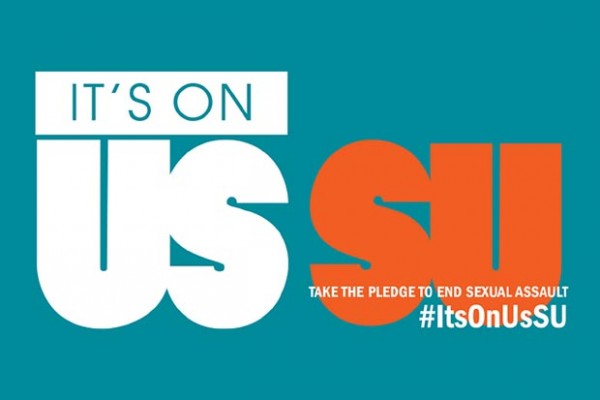 Tiq and Kim Milan are the Annual Transgender Day of Liberation celebration speakers during an event at 7 p.m. April 6 in Maxwell Auditorium.
Tiq and Kim Milan, Black queer and trans* partners in life and in work, will give voice to the lives, identities, possibilities and experiences of trans* communities. They will highlight the revolutionary power of love, share insights gleaned from their work (community-based education and advocacy) and tell their stories of hope.
The campus community can also learn more about the national "It's On Us" campaign and how to get involved from students in the Schine Student Center from 10 a.m. to 2 p.m. Volunteers will be handing out teal ribbons, informational pamphlets, bracelets and much more. Stop by to also take photos and to take the pledge to stop sexual assault on college campuses.
The "It's On Us" National Week of Action takes place at universities and colleges across the country to empower and engage college students in the prevention of sexual assaults on campus. This week's events at Syracuse were organized by the "It's On Us" Week of Action planning committee, composed of student activists and select members of the Chancellor's Task Force on Sexual and Relationship Violence.
Follow "It's On Us" events on Instagram at ItsOnUs_Cuse, Snapchat at ItsOnUs_SU, Twitter using #ItsOnUsSU and on Facebook at https://www.facebook.com/itsonuscuse/.