Campus & Community
No exCuse 5k Run/Roll/Walk and Wellness Fair, April 22
The Office of Residence Life at Syracuse University is excited to announce the inaugural No exCuse Run/Roll/Walk and Wellness Fair, to be held at the Goldstein Student Center on South Campus at Syracuse University, on Friday, April 22 from 2-5 p.m.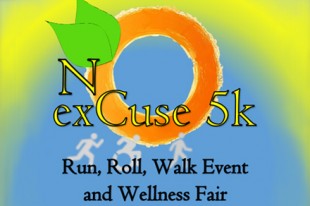 The combined event is focused on bringing holistic opportunities to participants while accepting non-perishable food and monetary donations that will go to Syracuse University's Hendricks Food Pantry to assist students who are in need of services and supplies.
The No exCuse 5k Run/Roll/Walk event will start promptly at 2 p.m. in front of the Goldstein Student Center on South Campus and offer a way for participants to stay physically healthy. The event will have water stops and live entertainment along the course!
The Wellness Fair will also begin at 2 p.m., in the Goldstein Student Center Atrium. This will be an open tabling event that will offer resources from many on- and off-campus community organizations that are focused on the holistic wellness of students.
Visit http://orl.syr.edu/_documents/No%20exCuse%20Flyer.pdf for a quick overview of the No exCuse 5k.
The Syracuse University student community is invited and all those looking to show support to the Hendricks Food Pantry and the invaluable cause they offer, so please bring your non-perishable foods and any range of monetary funds you wish to donate.
Register for the 5k event online or come early to check in at 206 Goldstein Student Center.
Contact: Jasen Herrera
Office of Residence Life
315.443.5068
jherr100@syr.edu